It was a quick notice to join the journey of the big bang trip. I started the trail with a mindset like any other traveling journey of 7 days. I have been traveling all my life.
I am still in the hangover of all those 7 days we lived away from work, society & artificialness . Travelling is a bliss always. There is no other addiction better than traveling with your own pace.
Travelling trails are all about grasping the summary of worldly lives all round. My recent trail was turned out to be the best among all the trips I have ever been to.  The Big Bang Trip is a quirky start-up by two management graduates who had immense love for exploring the world in a different way. These guys Chetan & Chandrabhan were the whole souls of the trip.
I had some of my best 7 days with the 14 people from all over the country. We can say, the big bang trip brought the different colors of India together for a big bang rainbow.
Everyone is amazed why I am promoting this specific trip organisation this much. Well! I will give some 10 decent reason to experience the big bang trip before you die. Yes, big words but it's worth. You can thank me later once you will come back home with extensive life stories & experiences.  I did not even realize how much I have written in just a few minutes. Cool! coming back to the point- 10 reasons why you should be on the big bang trip before you die.
The Beginning of The Trip:
I began my journey thinking it as the usual trip I keep going. I was not far to change my whole idea about the trip when I entered the founder's cafe where everyone was gathered to departure. I found 10 people sitting around the table clapping for the cake cutting ceremony for a good start.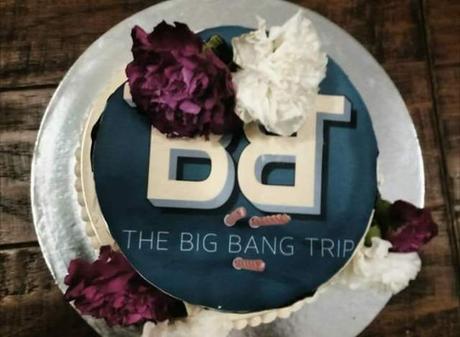 Cake from Desert partner @MysticalBundle
Then, surprises kept adding to the chain of exclusiveness. We went to a cafe for the delicious dinner in Hippie trail, Hauz Khas, New Delhi, Post dinner we started our journey for Delhi- Kasol-Manali-Bir-Delhi.
Craziest Founding Team:
Well! founders sound like some boring people who keeps talking about working & idea. I was perceiving an idea to suffer throughout the journey at the risk of traveling with founders. But then boom! I loved this trip because of these two crazy souls Chetan Soni & Chandrabhan Nathawat.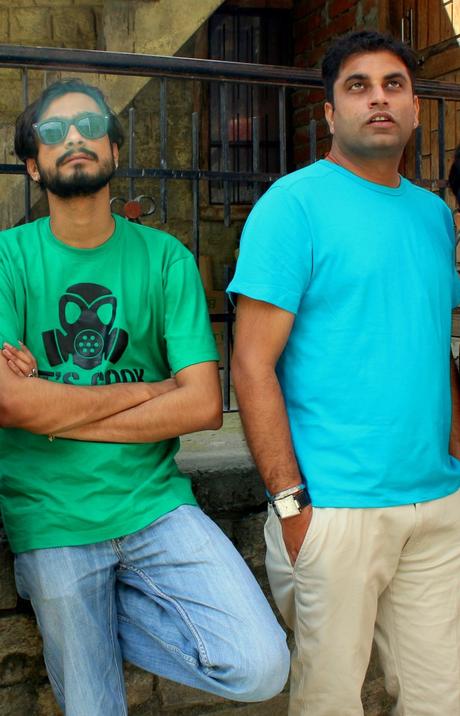 ChandraBhan Nathawat & Chetan Soni
The whole idea generated by their brain actually fulfilled the entire journey with the fun, food & madness.  We talked, we danced & yes we discussed some business too. Though CB(ChandraBhan abbreviation) broke his leg while racing with fellow travellers & still he managed to continue the entertainment.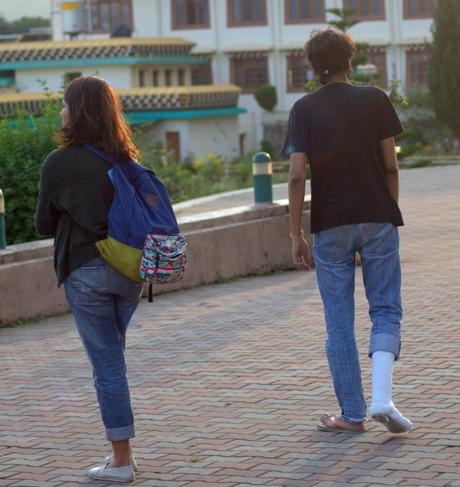 Pic Credit- Ashsih Gundesh Jain (AwaaraYatri)
Big thanks to the founders to come up with such outstanding idea of travel.
Unique Idea of Travelling:
The introduction session, the nick-names session, instigator meetings & spread the love sessions were all uniquely designed ideas to catch my attention. Sonia, from Dubai, taught us some delightful ways to be happy & spread more love. She brought some cute goodies for everyone on the trip. These TBBT sessions left us with a trail of sessions.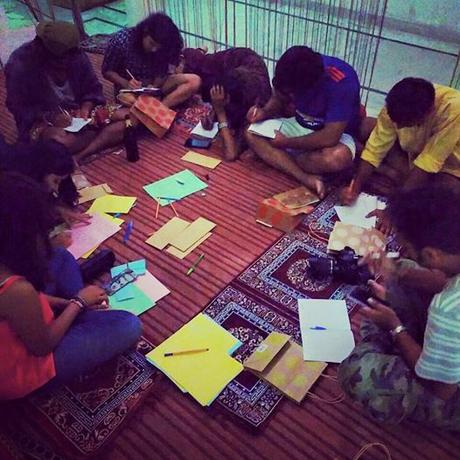 TBBT Session- Everyone writing letters for their ideal person
I have not heard any trip sharing these experiences we had on TBBT. We even cooked together in one of our session. & that cooking was a story to share itself. I am short of words to share the experiences I lived.
Value For Money Trip :
Money!! The first thing is always to check our pockets before planning for any travel. I found that the big bang trip is a value for money trip in the overall journey.  From day 1 to day 7 & after party, we were treated with free hand of food, travel, stays & quality.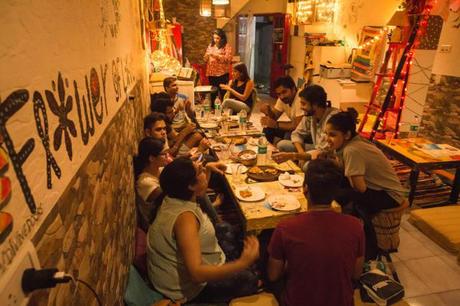 Pre-departure dinner at @TheHippie Trail HKV, PC- @WanderDa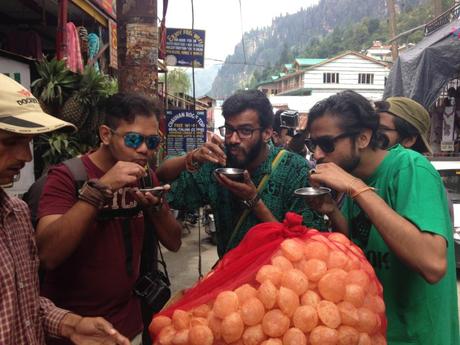 Golgappe Sessions while trekking to Jogini Waterfall, Manali
I recommend Guesthouser.com to find stay in guesthouses of your requirement.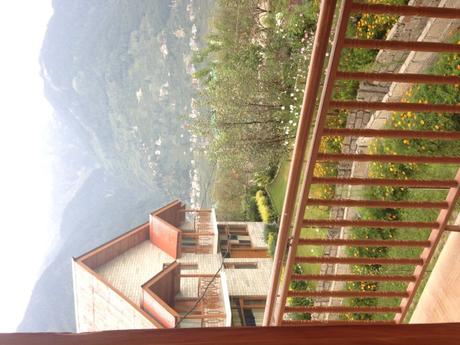 Stay in Prini , Manali from @
GuestHouser.com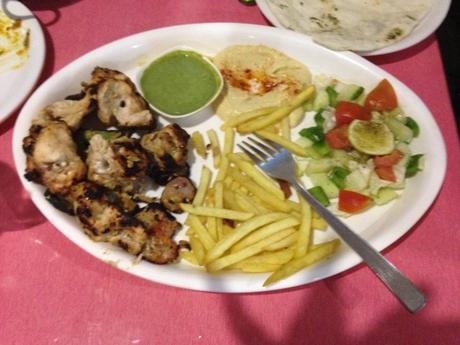 Personalised Dinner at @LittleItaly, Kasol
The big bang trip provided all three times of meals with snacks, soft drinks & even water was on them. We did not spend a single penny from our pocket in all 7 days apart from all we ordered separately from the hotel kitchen. If I talk about the stay, the properties we stayed in were all best view location with required amenities & beautiful outskirts. The quality of food & hotels were likeable by everyone on the trip.
Diversity of trippers:
why I said this is; Normally trips are planned in one area & go to a specific place with that small group of people. The most special & intellectual term for TBBT was the diversity of tripper who came along with us.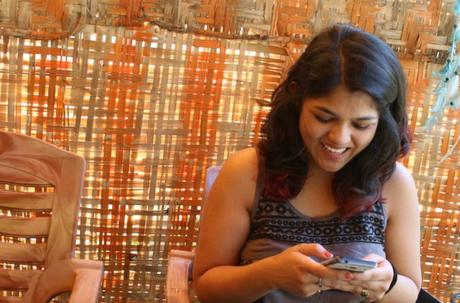 Sanghamitra Singh, A lawyer by profession came to join TBBT from Bombay
PC- Payal Kohli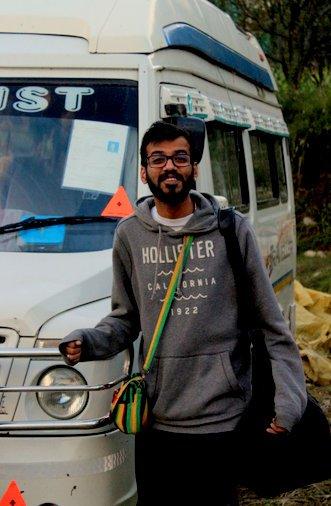 Our Bongo Babu Rajat Bongale joined TBBT from Bangalore
PC- Payal Kohli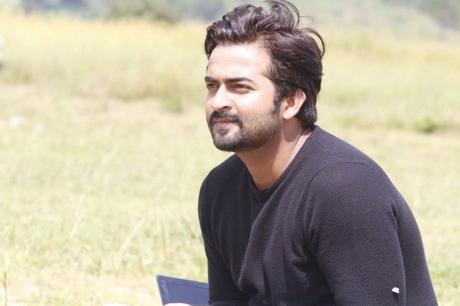 The Sailor- Vikrant Singh works for merchant navy, made it from Pune
There were girls & guys from all corners of India like Coimbatore, Bangalore, Pune, Bhopal, Bombay & so on. & yes! there was international tripper from Dubai, who flew all the way to join the team of TBBT.
Sonia Parekh From @GoodwillTribe Dubai, Arranged all the spread-love session for TBBT
It was an amazing experience to travel with people from different culture, upbringing & backgrounds in a road journey of 7 days. We turned out to be real good friends in such short span of time.
TBBT Fun Diaries:
14 trippers, 7 days, 1 road trip!! what do you expect. we had madness for these 7 days. We trekked together, we ate together, we sung songs, we played, we raced, we danced, we stayed awake, we laughed, ok I should give it a halt.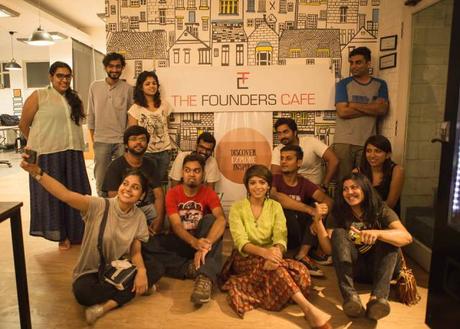 Pre-departure group photo. PC- @WanderDa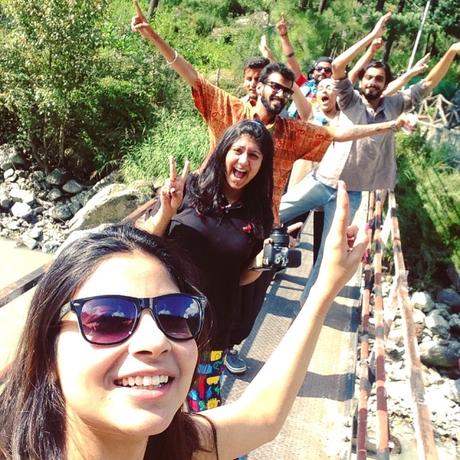 Kasol Bridge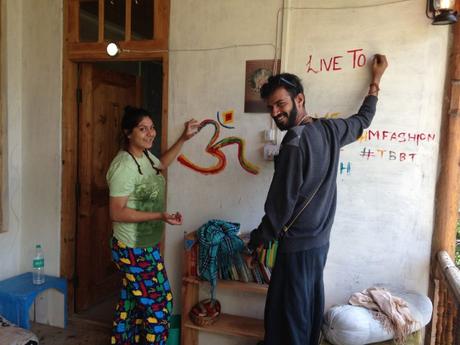 Leaving mTBBT marks @Hostelier, Kasol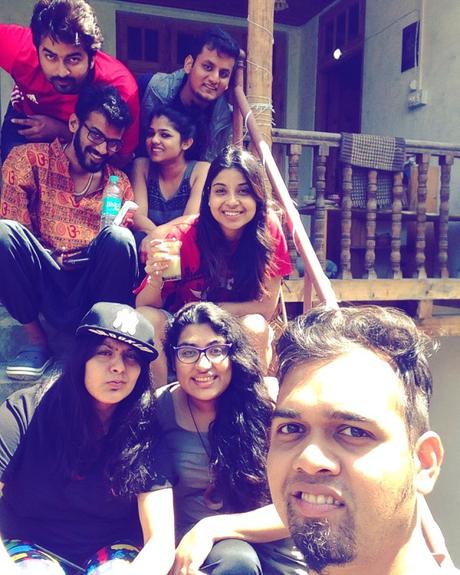 Just after woke up at Tea in the morning, Kasol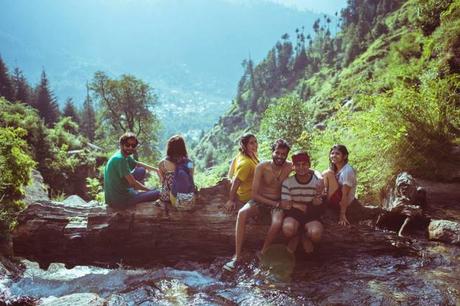 Adventurous souls sitting at the edge of Jogini Waterfall after spine chilled dubki's , Manali PC- @Wanderda
Pre-departure dinner at @TheHippie Trail HKV, PC- @WanderDa
We 14 were crazy 14 at the big bang trip. Those 7 days are remarked as the 7 days of life, the real life we lived away from home.
Learning in Traveling :
One of the policy I admire about TBBT is their selection process for selecting the trippers. We all had different experiences of life that we shared with each other. TBBT took us the unexplored places in our trip destinations. TBBT provided us storytellers as instigators which helped us to keep the motivation of life.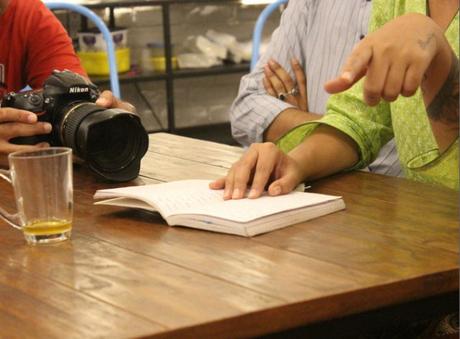 Nimisha Verma- Creating home for Artistic souls Inspired us, PC- @PayalKohli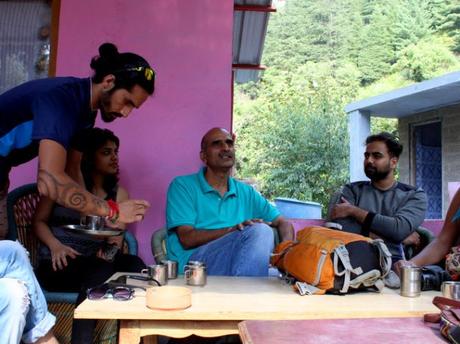 Col Narinder Dahiya while inspiring us with his army stories. PC- @PayalKohli
We learned about isolated places, food, motivation, start-ups, traveling etc etc.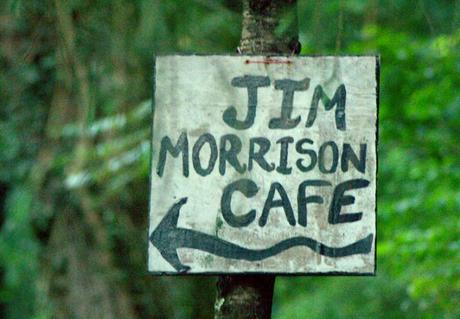 Jim Morrison Cafe, Kasol
PC- Ashish Gundesh Jain from @AwaaraYatri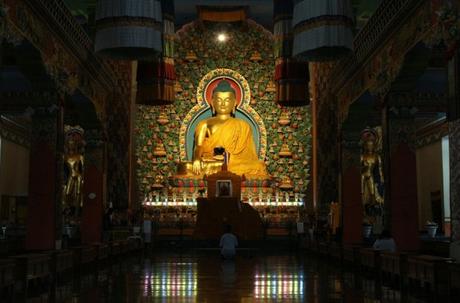 Monastery Statue in Bir Biling, Himachal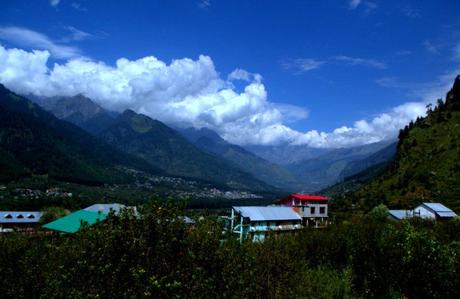 Individual's Comfort:
Yes! this is important for me & must be for many of you also. I get motion sickness. I started feeling dizzy just in the beginning of the trip. TBBT carried all their medicine & utilities in the bus. I received a pleasant treatment for all that while. Road trips come with some sacrifices & this was for some of us. Few of them requested for a halt in every half an hour. However, everyone was tyred & willing o reach the destination. I appreciate the patience & care TBBT showed for every individual.
Talented Folks:
Well! Well! My fellow travellers. I kept listening to them to adapt all the information & grasped their skills. TBBT selected wonderful people for this trip. They chose it wisely to maintain the credibility of the trip. Tripper from around the nation applied to go on the trip giving details about their background, profession, hobbies & passion. TBBT believes every tripper must contribute some extra spice to the whole big bang. There was a sailor, photographer, lawyer, marketer & travellers himself.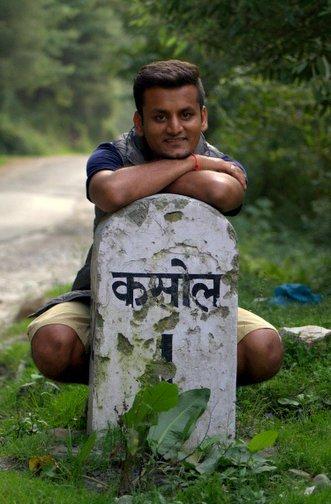 Notorious man- Ashish Gundesh Jain from @AwaaraYatri helped us with brilliant photography. Joined TBBT from Coimbatore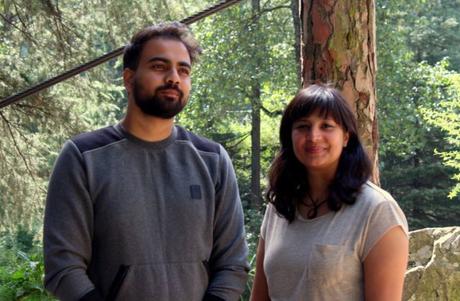 Anant & karishma from @MysticalBundle create bundle of sweetness for Delhi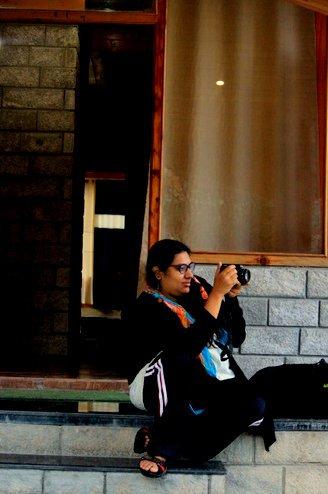 Traveling Freak- Deepti Khera from @NostalgicHobo Made it to the trip at last Moment from Bombay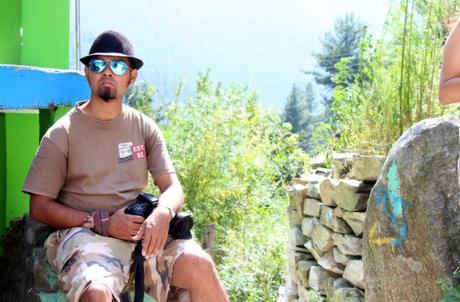 WildLife PhotoGrapher & BirdWatcher- Supraket Meshram From Bombay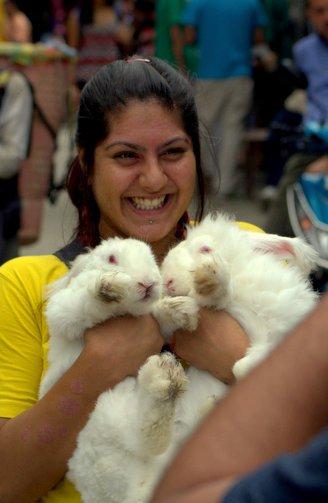 The Red Hair girl- Payal Kohli, photographer, traveler, blogger from Noida
My role on the trip was to work as a chaotic creature. I loved this trip from day 1 when there was a big bang in the bus window!! I & my trippers know the story better. There were professional photographers, story tellers, peace-makers who collaboratively shared their ideas with each other. I learned the lessons for the life from each of them. we did sit together on coffee evening tea for long lasting discussion.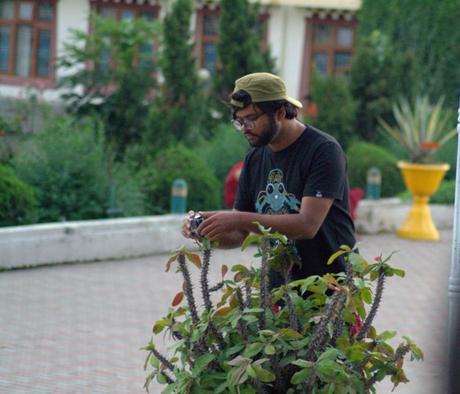 Always fixing his camera- Gaurav Sharma from @WanderDa Thanks for all the amazing pictures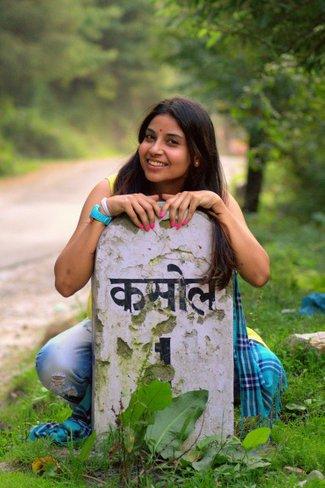 Ritu Pandit From @Oimfashion hails from Haryana
P.S- We started our trail from Hippie Trail Hauz Khas & it ended at Bull Dogs Hauz Khas with a mega after party. Goodbyes were not very enchanting, though.
Tweet