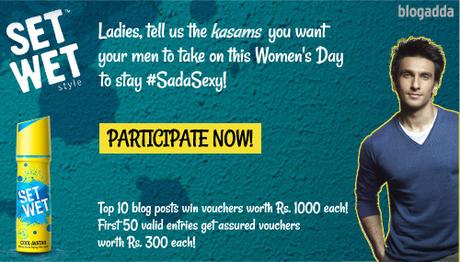 It's been almost 2 months since we got engaged and it feels like eternity. It's a strange yet an incredible feeling to see how two unknown individuals fell for each other and got committed in a life-long relationship. And in this short span of time, we are already attached and share a beautiful bond. I'm glad to know how we got along so well and are more like best friends than fiancees, because that is what makes a relation strong and alive. Despite the fact that we are distanced by the Arabian sea and time zone, we still find time to interact and share our interests.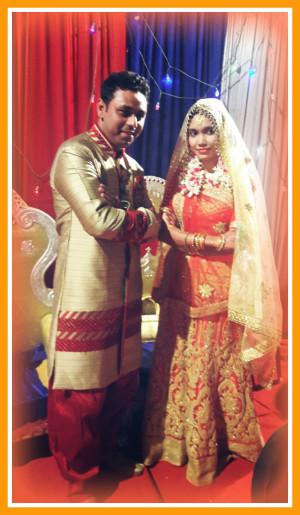 The best thing about us is that we both are creative, funny and yes, sometimes, cranky, but that's what makes us connected, isn't it?
We don't get to choose, we just fall in love with a person who's all wrong and all right at the same time. And we know we love them a lot despite the fact that sometimes, they drive us completely insane, which is completely unexplainable. And then we realize the reason why it seems so confusing, because that's love, and if love didn't had challenges, what would be the point?
I agree, love is something which doesn't need an explanation or moment, it just happens. And every love story brims of a million unknown promises that both the partners silently keep and maintain.
What promises do I want from my man this Women's Day, to keep our relation glowing and growing? Well, have a read!
#1: Mend the anger with Shayaris
He just love shayaris and whenever I get furious or angry, he's on a roll with them, which I silently enjoy. So, I really want him to come up with those unusual, romantic shayaris that he boasts of, whenever I get angry on him, because you see, that makes me smile and feel wanted.
#2: Win me, over and over again
Any girl loves to be pampered and looked after, so I would definitely want my man to continue doing things that he usually do, even though if it would be a simple good morning message or a small appreciation, to win my heart, over and over again. Why? Probably because I want him to make me realize that our decision to be together was right, not once, but forever.
#3: Cut the cliche
No, I definitely don't believe in gender-inequality and I want my man to never treat me like a cliche. I obviously don't want him to expect me doing a thing, just because I'm a woman.
#4: The un-conditional love
Love gets stronger when both the partners strive to keep the relation going. So, I want him to not stop caring for me when I'm at my worst and to bring out the best in me.
#5: Travel buddies
The best kinda friends that we are, above the happily-engaged partners, I want him to travel the world with me and make memories.
#6: Share the Laughter
We both share a fascination for hilarious videos, blame the ones on FB. And so, I want him to always share funny and hilarious video links with me, so that he doesn't laugh on them alone, do you get me honey?
#7: Hold me tight
I am one famous trip- per! And I want my man to always be there for me when I fall, though he may joke or laugh about it, sometime later.
#8: Keep the bond intact
Pre-marriage dating and flirting is common, but I want him to know that we must keep dating and flirt with each other just like new couples, even after years of marriage.
#9: Let's do that together!
Yes, sharing work or even doing things together, helps a lot in building a relation strong and I want my man to promise me that we would try to help each other at work or at times, cook together or go for a movie on weekends. I am sure you know we are already enrolled for those couple yoga sessions after marriage?
#10: We rock, let's say it to the world!
Who says arranged marriages are old-fashioned? I want my man to show the world that despite we were introduced by our families, we connect well. Sweets, did I forget to tell you that when you keep these promises, you're the #SadaSexy for me?
Ranveer Singh's latest Ad on #SadaSexy inspired me to make promises with my man on this Women's Day. Have a look at it, damn interesting!
I'm blogging about the kasams I want from my man this Women's Day with the #SadaSexy activity at BlogAdda