I never have to think hard about new papercraft ideas. They are all around us. Look at the bird on your window. Can you make it from paper? What about the bus passing on the street or even the fruits in the cup? They are all great objects for papercraft art. You can even create your own template design yourself on the computer or with pen and paper and then use it to create the object.
Not quite sure in your skills? Unconvinced that your objects are interesting enough? Fine. I will share 10 specific ideas with you. Here we go:
1. Papercraft robot toy
Kids love robots. Especially boys do. If you want to get them excited about making toys of paper, have them build a cool robot like this one. You can download the complete pattern for free there.
2. Realistic car papercraft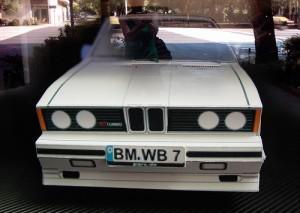 This is not a real car, it's papercraft. Looks realistic and cool, doesn't it? I'm not a car fan but this cool toy just makes me want it. If you feel the same urge, you can get the template from this page.
3. Papercraft animals
Animals are unfailing source of ideas for paper toys. You can start with relatively simple to make animals like birds, frogs and snakes and when you or your kids gain enough confidence, continue with more complex mammals. Lions, elephants and giraffes are a bit challenging to make from paper. The result however will be quite impressive.
4. Paper helicopter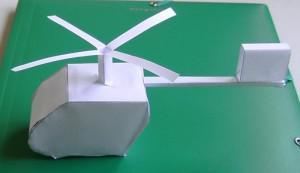 You can make a paper helicopter like this one in few minutes especially if you have ready patterns. It doesn't fly but it looks like a real helicopter. If you decide to spend some more time you can make it a lot more detailed and precise. You can see the instructions and download the paper helicopter template here. Feel free then to improve on it.
5. Wall clock decoration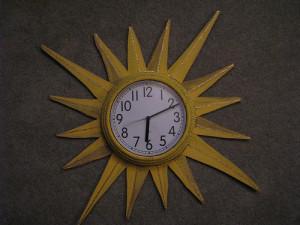 Here's a fun idea which is also practical. Get a cheap clock and create papercraft decoration frame for it. This will turn it into unique accessory for your home, and it's so easy to do. Don't limit yourself to the design from the picture – you can create any kind frame for the clock.
6. Spacecraft
Create all kinds of spacecraft – rockets, space shuttles, the Hubble telescope, the International Space Station. These objects look amazing when made of paper. Work together with your kids making spacecraft from paper – this is very educational and inspiring for them.
7. Japan papercraft
Do you like manga? Imagine the characters from the Japanese comics books made of paper sitting on your table. Cool, isn't it? This is an idea for skillful hands. Faces and human bodies are hard enough to make of paper. Doing them in Japan style makes the task even more challenging. If you need some inspiration check these pictures.
8. Castles and houses
Castles and houses are some of the common subjects among papercraft fans. Castles generally have more details and more complex shapes. Contemporary residential buildings are simpler. Of course you may find contemporary buildings that are very challenging. For example, try to build the Sidney Opera. The buildings offer huge number of ideas for papercraft, just look around and pick an object, then find patterns for it and start working.
9. Paperbee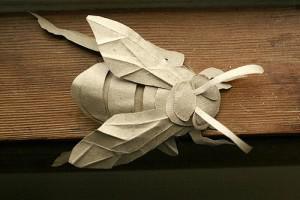 Enough human creations. Now look at the beauty of this bee. Nature objects are great and the papercraft can show as many details of the real object as you wish. Insects are even more interesting than animals because we don't usually see all the details on them. When scaled in larger papercraft you can add them and make your toy far more impressive.
10. Catbus or other weird objects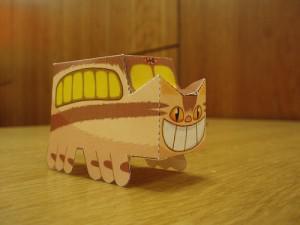 Papercraft doesn't have to always represent real world objects. This "catbus" does not exist out there but is fun and fairly easy to make. The template for it can be downloaded here.
Which of the ideas do you like most? Can you add your own?