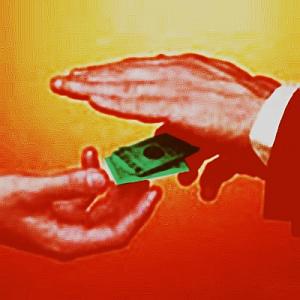 A developer who exposed ex-Rosemead Mayor John Tran in a bribery scandal is now suing Tran and the City of Rosemead for emotional distress.
Seeking $10 million in damages, Tammy Gong filed a complaint in Los Angeles Superior Court on Jul. 6 that claims intentional infliction of emotional distress, fraud, extortion, and even assault and battery.
Tammy Gong is the assumed name behind the FBI informant who told federal investigators in 2009 that she was a victim of Tran's play-to-pay scheme for her mixed-use development project in Rosemead.
In the complaint filed on Jul. 6, Ms. Gong, a.k.a. Tammy Woloski, is listed as a managing member of L&G Rosemead Garden LLC. Gong is noted for having assisted federal authorities in the conviction of Tran, who pleaded guilty to fraud and extortion in U.S. District court on Mar. 20.
Gong's intriguing narrative begins in 2004, when the City of Rosemead approved her construction project at 9400-9412 Valley Boulevard for a two-story, 7,200 square-foot office building.
In 2005 Tran approached Gong "while in the parking lot of the Rosemead City Hall" with what began as a "casual conversation," eventually convincing her to change her original development plan to a mixed-use building project, which he implied would be endorsed by the city.
However, according to the complaint, this city-endorsed development plan would require Gong to purchase the adjoining lot to her original parcel, which is when city officials other than Tran allegedly enter into the defendant's basis for her claim.
The complaint lays the foundations for Tran's intent to defraud her, saying Gong was led to believe he was also a licensed real estate agent who "had substantial knowledge and experience with real estate transactions and that Ms. Gong should trust his professional judgment."
But she alleges in the complaint that city officials also gave her reason to believe in Tran's professional integrity. "The actions of other City Council members, officers, agents, and employees of the City of Rosemead lulled Ms. Gong into a false sense of security that Tran was trustworthy and that she should follow Tran's instructions and directions in connection with her real estate development plans," according to the complaint.
In May 2007, Gong agreed to acquire the adjoining parcel for about $700,000. But while her documents for a zone change, design review and conditional use permit were pending, Tran began hitting her up for personal loans due to an alleged family emergency and other reasons, resulting in a total of $38,000, according to the document.
But money wasn't enough, according to the document. Tran allegedly "approached Ms. Gong to engage in a romantic relationship with her, which she had rejected," according to her complaint. The incident took Gong's ordeal to a whole different level as "Tran set about a retaliatory course of action due to Ms. Gong's refusal to accede to Tran's demands for personal loans and sexual overtures."
As proof of Tran's retaliation, Gong cites the fact that her city-endorsed development plan was indefinitely tabled without reason by the city after being recommended for approval by the Rosemead Planning Commission in January 2008.
The narrative within the complaint does not stop there. Gong goes on to allege that Tran continued to pursue her "for a romantic relationship and continued to try to contact her," but she refused any further "financial or personal overtures" from Tran.
The sketchiest details of Gong's allegations are revealed in a single sentence at the bottom of page 5 of the complaint: "Tran refused to return the money and in or about February 2009, Tran overtly threatened to kill Ms. Gong if she ever reported him to any authorities."
This was when Ms. Gong, "extremely threatened and fearful for her life and safety," contacted the FBI for help, as outlined in her complaint. This is the point in time when she allegedly began cooperating with the FBI's confidential investigation, resulting in Tran's felony conviction.
Following the take down of the former mayor, Gong's recovery of funds was not quite as successful. The document reports that the City of Rosemead, without explanation, rejected the grounds of Gong's claims for financial losses that were filed with the city on Dec. 14, 2011, and Mar. 22, 2012.
The status of the case is currently pending with no future hearings scheduled to date. Phone calls and emails to parties involved were not returned.