I am bored of straight face models and needed a twist in the tale. So I have brought you some pictures of London Fashion Week 2013 in case you missed it. Before we see these pictures let me tell you that these are the whackiest props I have ever seen used in a Men's Fashion Show.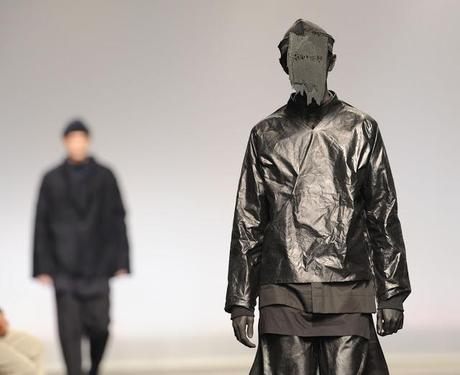 I tried to run out of a burnt house with a wood on my face!!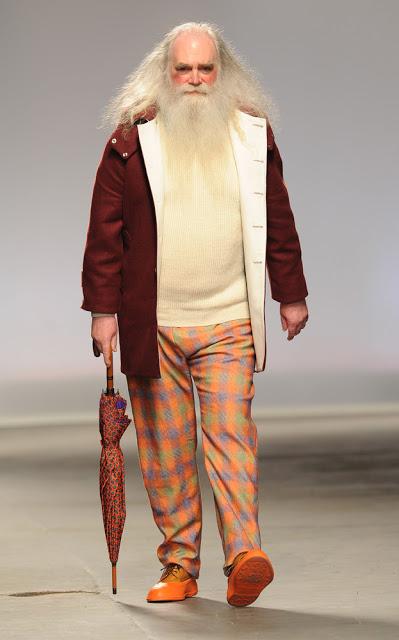 And I just stole my wife's umbrella!! Shhh!!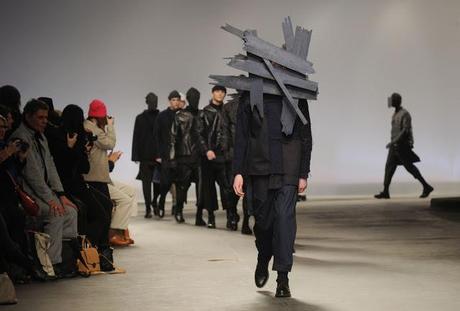 Yep!! I construct wooden houses.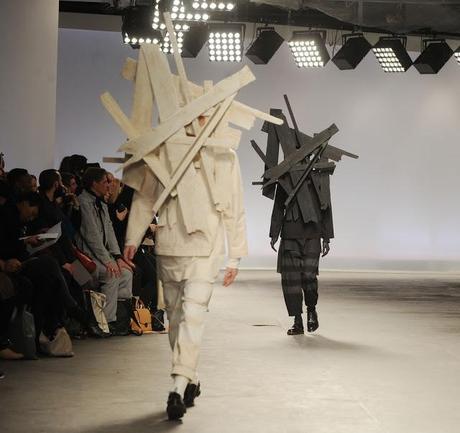 And I have my troop!!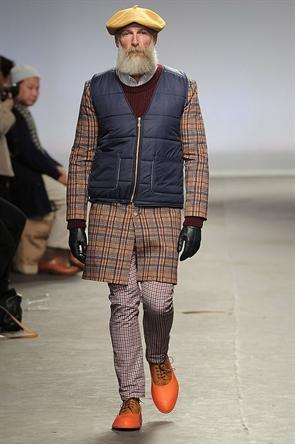 Yeah!!Yeah!!  know!!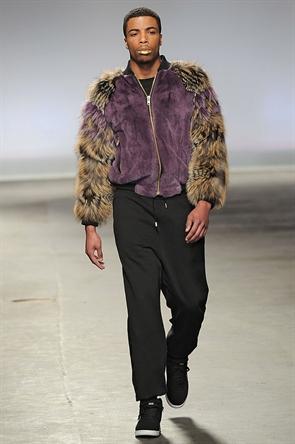 So what if I use a lilac lippie on my lower lip!! You do that on upper too.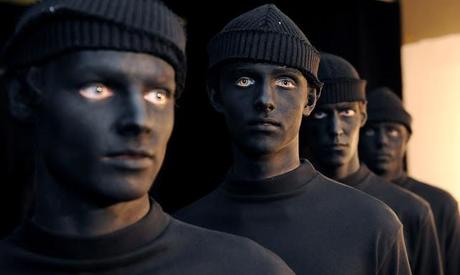 No comments!!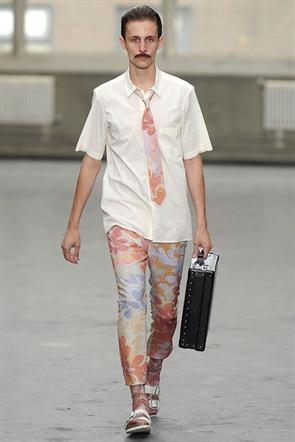 I am here for fun and some business!!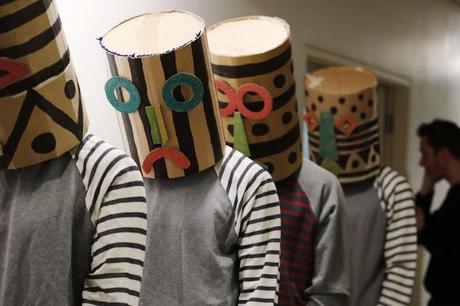 We all are sad because we were made to wear the same sweatshirt.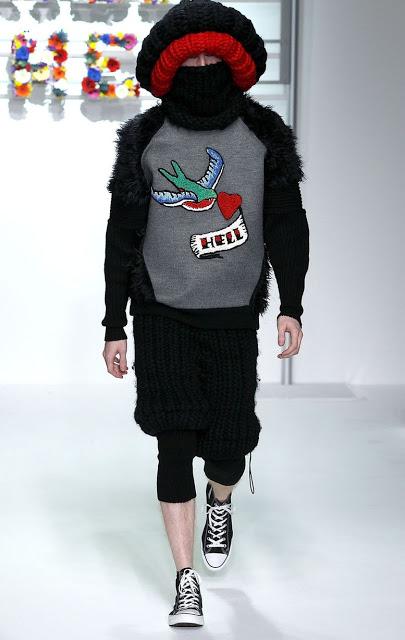 And, here I go bad breath!!