If you're thinking of traveling abroad it might be an idea to learn a few key phrases of the local language before you go. If you're volunteering and spending an extended amount of time in a country it's especially advisable to help ease your transition into a new culture and show respect to the local people.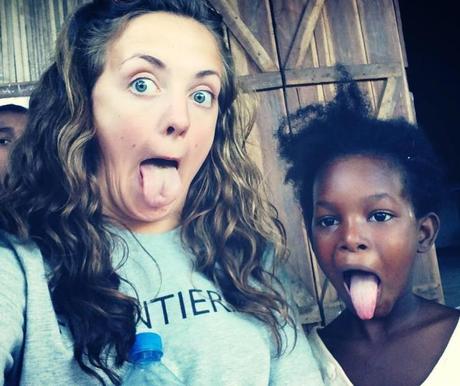 Not all language is vocal! Image coutesy of Fiona Bunting, Madagascar Teaching, Wildlife & Diving
1 - "Hello" – help break the ice by learning how to greet people in their own language. Not only will it help you meet new people but will show you to be respectful and making an effort also!
2 - "Thank you" – Thank you goes along way pretty much everywhere in the world. Try learning "please" as well for extra brownie points.
3 - "There is" – useful as is often interchangeable with "is there?" and can be used in a wide range of situation.
4 - "Toilet" – especially if you're traveling in a country where the food is likely to give you a tummy upset!
5 - "What" – an excellent work for building your vocabulary in a language and can be used as a tool to help you identify objects or food when out and about.
6 - "How much?" – useful in most circumstances from market stalls to hostel rooms.
7 - "I want" – this phrase can help you indicate both intent to do something as well as desire and can be a good phrase to learn to help improve your vocabulary range.
8 - "Which way?" – whether you're looking for the train station or a local temple, this can be a good phrase to learn to help you find your way.
9 - "Do you speak English?" – try your best to speak the new language but don't be too worried to revert back to English if necessary for a time being.
10 - "One Beer please" – a fun and important phrase to know so as not to forget traveling is about relaxing and having fun!
Learning even just a couple commonly used expressions can aid you in your travels, and can help you avoid some dodgy market stall or restaurant items!
By Maria Sowter
Find out more about opportunities to volunteer around the globe with Frontier or have a look at projects perfect for your gap year.
Join the Frontier Community online with Facebook, Twitter, and Pinterest.
See more from volunteers on Flickr and YouTube.