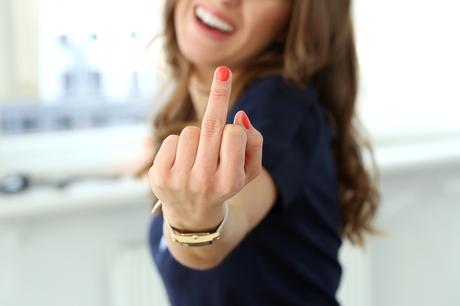 It's one thing to have to deal with bad drivers, rude retail workers, and overzealous mall walkers, but it's the people closest to your life that pose the greatest threat. From best friends to sisters-in-law to playground moms, the attack can come from anywhere. Next time you find yourself navigating the waves of passive aggression, feel free to use the following guide:
How You Should Respond: "What I want is to kick your ass... hole."
©2015 Aussa Lorens, as first published on Scary Mommy
Also: I'm in South Africa this week (random, right?) so that's why I'm reposting content (like an asshole) See what I did there? I'll be back next week (assuming I don't get eaten by a lion).
Have you had any recent asshole encounters? How do YOU deal with these sorts of people? Do you exhibit any of the above asshole traits?
Embrace Procrastination and Keep Reading: