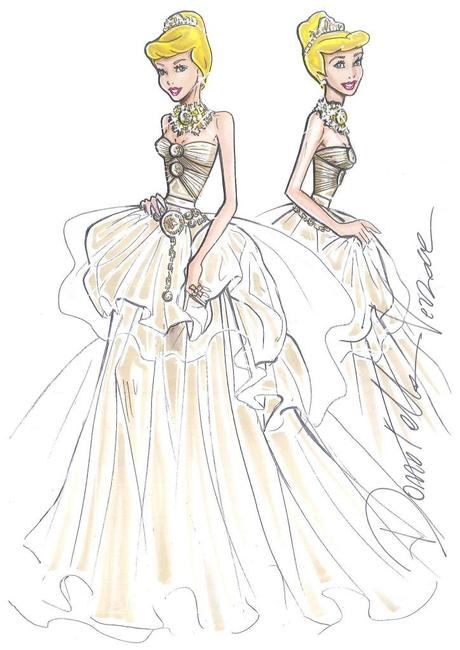 10 Disney Princesses wear Designer dresses for Christmas at HarrodsCindarella by Versace
This Christmas Harrod's presents a unique festive collaboration with Disney. For those walking on  Knightsbridge's Brompton Road will be treated to a visual feast with the iconic windows showcasing a collection of stunning dresses from 10 Disney Princesses designed by world-leading designers. 
Cinderella is the one selected by Versace. The the princess is ready for the ball in a contemporary interpretation complete with golden and silver layers, a tiara, a statement necklace and of course, glass slippers emblazoned with the iconic medusa motif.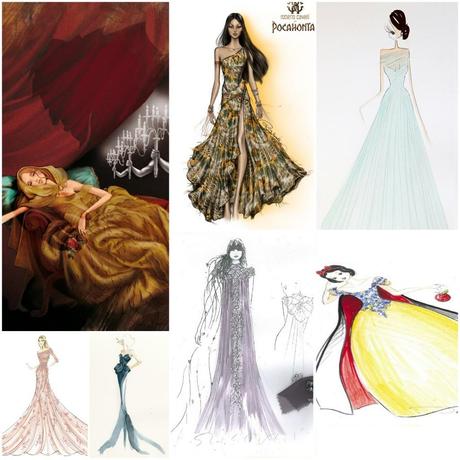 The other princess will are:Ariel from The Little Marmaid by Marchesa Aurora from Sleeping Beauty by Elie SaabBelle from Beauty and the Beast by ValentinoJasmin from Aladdin by EscadaMulan by MissoniPocahontas by Roberto CavalliRapunzel from Tangles by Jenny PackhamSnow White by Oscar De La RentaTiana from The Princess and the Frog by Ralph & Russo