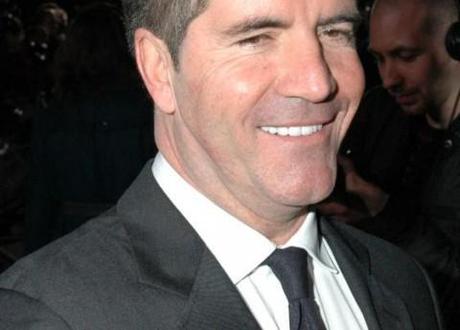 Simon Cowell: On the way back?
Sami: Right result? Last night's Rock Week sing-off was all about Louis Walsh, as two of his acts found themselves warbling for survival. Forced to choose, Walsh opted to save Kitty Brucknell over Sami Brookes, and then became tearful on stage as he attempted to put his arm round the stony-faced reject. But this is not the end of Sami: according to the BBC, she has threatened to carry on singing.
What exactly did Simon Cowell say to Gary Barlow? Unhappy at the show's falling ratings, Cowell has ordered head judge Barlow to improve the show by 10 percent each week, according to The Daily Mail. It seems the Take That star has taken these wise words to heart, as he was at least 10 percent nastier to each of the contestants on this week's live show. Barlow told Frankie Cocozza that he had "lied" last week when he praised his performance, and branded Sami  Brookes "boring". Hardly Cowell-esque, but getting there. However, The Sun's Polly Hudson was unimpressed, describing Barlow's put-downs as "obviously rehearsed" and "a bit Alan Partridge".
Misha B: Bully or bullied? Meanwhile, judges Tulisa and Louis made their own contribution by being 10 percent more controversial, suggesting that 19-year-old Misha B has been bullying other contestants backstage. Louis apologised during the results show; Tulisa has stuck by her comments.
Feud or fraud? Indeed, according to The Metro, Louis and Tulisa's accusations have sparked a "war" between the X Factor judges. Andrei Harmsworth suggested that the panel is now split, with Louis and the former N-Dubz singer on one side and Kelly Rowland and Gary Barlow on the other. But Stuart Heritage was sceptical at The Guardian's liveblog: "I'm interested to see if all the witless infighting and accusations of bullying are really what it takes to turn this series around. Hopefully it is, because that means everyone will be accusing everyone else of being a bully next week," he wrote.
Will Simon return? Despite the new judges' best efforts, it seems the best solution to The X Factor's waning popularity may be an injection of Cowell. Writing for The Sun, Colin Robertson suggested Louis could follow Sami off the show to make way for the return of Simon Cowell – but not until the next series: "Insiders suggested Simon could replace Louis next year, when the show will be in its ninth year," he said.