While browsing the Internet a few days ago, I came across the most gorgeous fabric covered pots on Under the Sycamore.  After a couple more clicks I found the tutorial here.
So, yesterday while Scarlett was napping I decided to see if I could complete this project before she woke up.  I kind of failed, because she had been sleeping in the car for at least an hour before I got started, but luckily I am at Grandma and Grandpa's, so the four extra arms kept Scarlett distracted long enough for me to finish this fun DIY.
For this fabric covered pot tutorial you will need..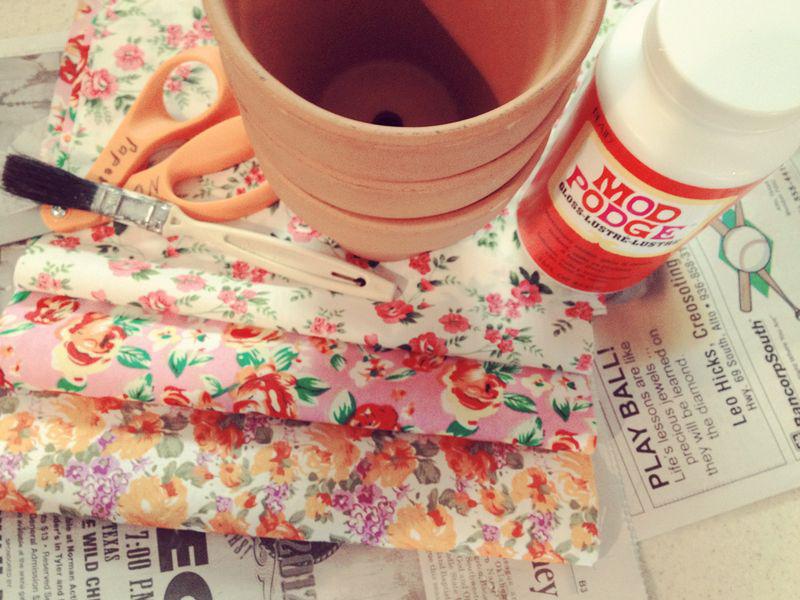 .. three small terracotta planting pots ..
.. three 10" by 16" pieces of pretty fabric .. 
.. mod podge ..
.. scissors ..
.. a paint brush ..
.. and a decent work space ..
Since I used three of the small pots, I cut three 10 inch by 16 inch pieces of fabric.  Of course, you can use any size of pot, just make sure you cut the fabric large enough.  This was the first time I had ever used Mod Podge.  I was going to home make it to save some money, but after doing a little research, I found this to not be a great idea.  Homemade Mod Podge is missing ingredients imperative for the project to last a long time and to keep from yellowing.
This DIY was extremely simple, and the end result extremely gorgeous.  I wasn't very patient with mine, and the next time I do this I will make cleaner cuts.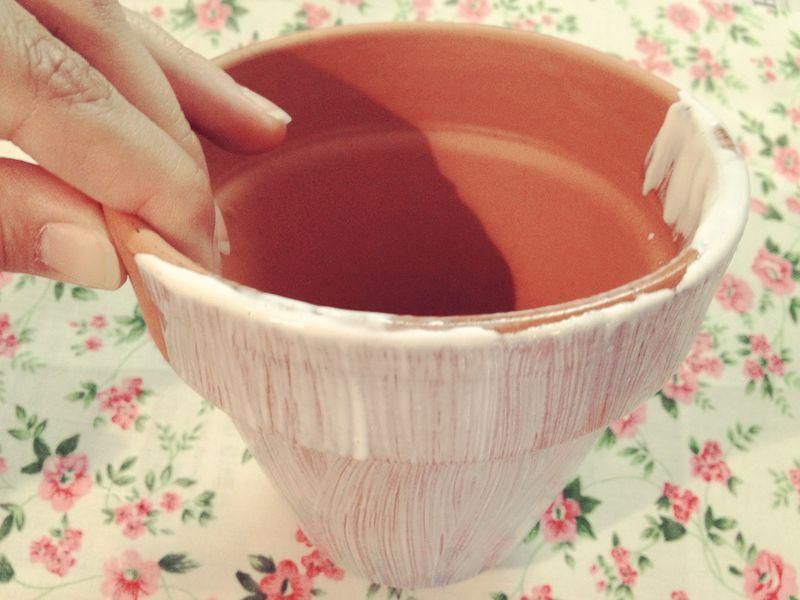 I covered a decent amount of the pot with the Mod Podge, then started laying the fabric piece on..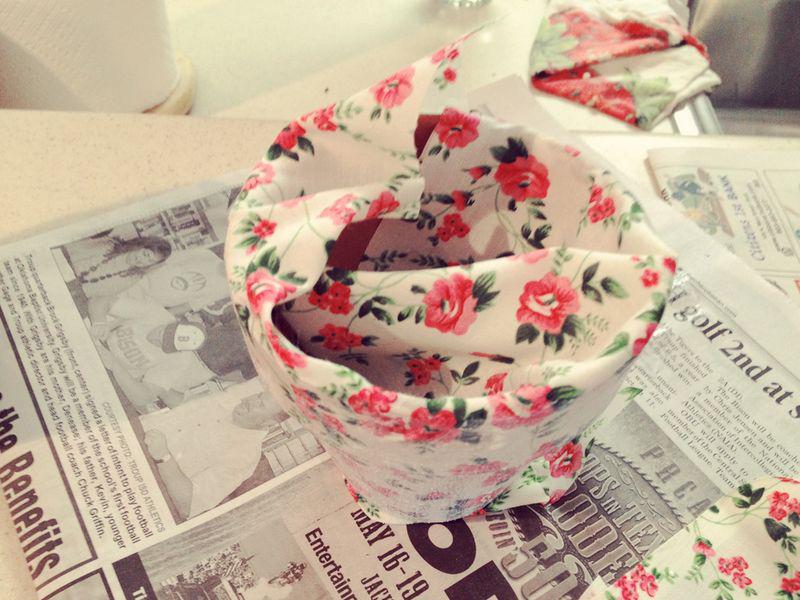 At this point the top needs to be trimmed.  Make sure to leave an inch or so of extra fabric.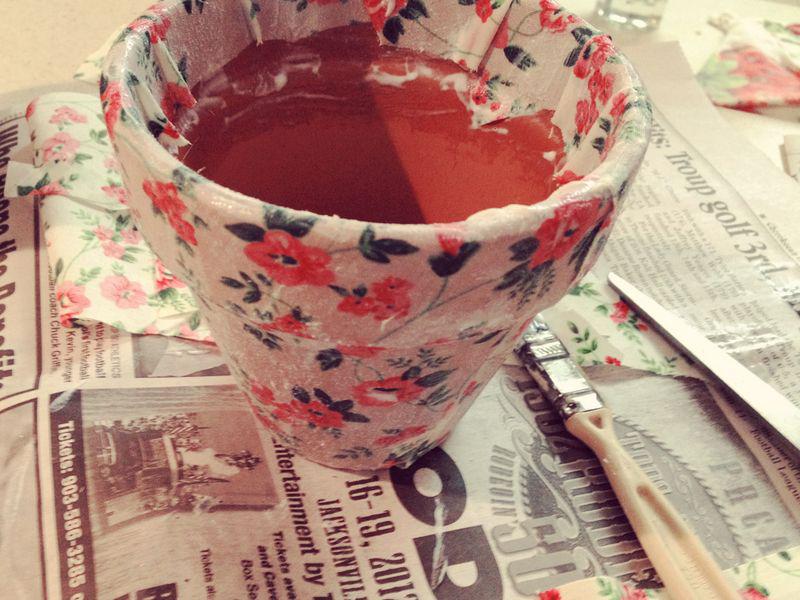 I went over the fabric with a decent layer of the Mod Podge.  I was using glossy, but most people probably would want the matte Mod Podge.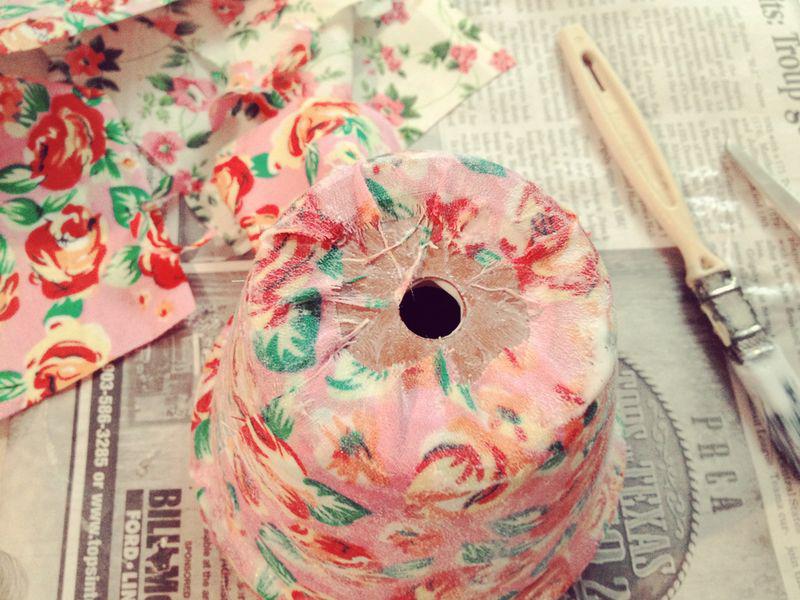 Next I applied Mod Podge to the bottom and made sure it was smooth and even.
I repeated those above steps for the next two pots, and then let them dry.  I read the directions on the Mod Podge bottle, and it said, "To eliminae tackiness, apply Clear Acrylic Sealer over cured Mod Podge."  So, When they were dry I took them outside and applied clear Shellac.  It comes in a spray paint type can, and did the trick.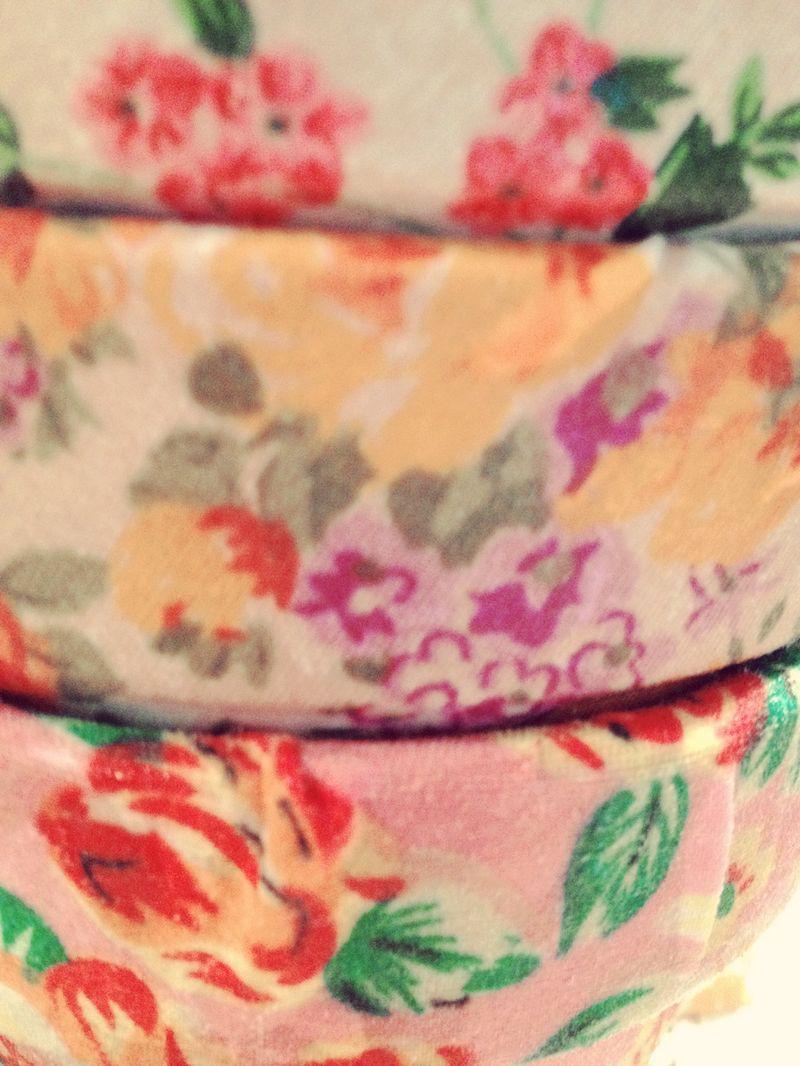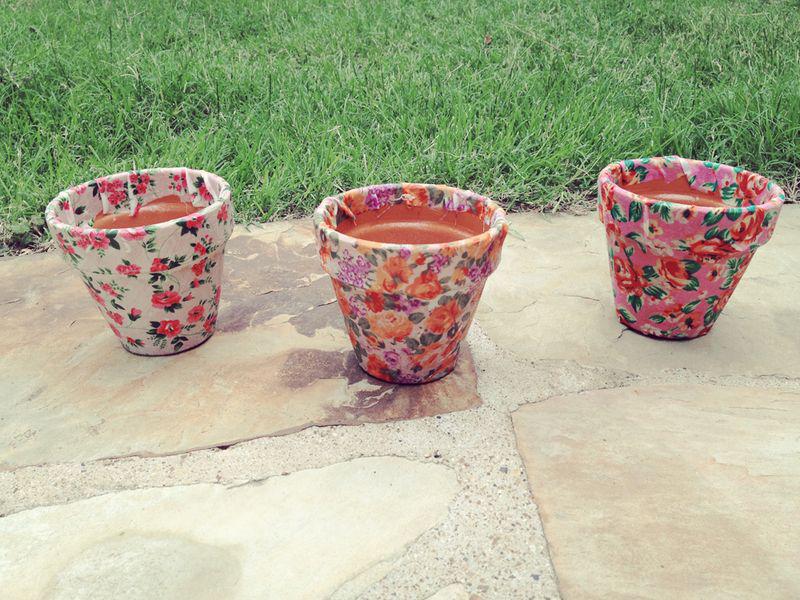 I am really pleased with how they came out, and I can't wait to show you how they look with herbs and potting soil!
Love y'all,
<3xojo