Of course you want more, what kind of question was that? Everyone (well most everyone) has been wondering if True Blood will be renewed for a 6th season. Well, rest assured trubies for it has now been confirmed that the show will return for a sixth (and dare I say final) season.
The folks at TvLine has passed on the happy news to the public.
Additionally, the supernatural soap opera True Blood also has been renewed for a sixth season. The upcoming season of True Blood will be its first without creator Alan Ball as showrunner. Ball, who's working on new shows for Cinemax and HBO, will remain an executive producer on the show.
Now in my opinion AB stepping down as showrunner is the best news I have heard in a good long while. I say good riddance because otherwise the man would be spending a lot of time in our 'penalty box' for the crap we have seen. Note to Alan: do not mock your own show and turn into a policitial platform for ANYTHING!.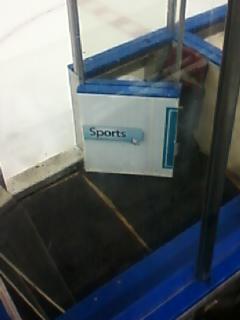 Does a sixth season of True Blood excite you or are you waiting to see what the season holds? Or will you still only watch for Alex, Kristin and Nelsan? Or are you excited about the prospect that we will see a change for the better as for as continuity is concerned with another show-runner? Sound off below!