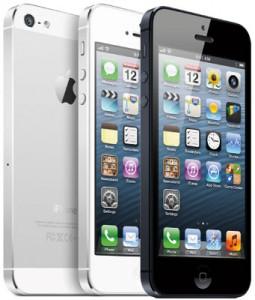 Like most other mobile network operators in the UK, Vodafone has many of the most sought after smartphone models currently on the market.  However, in order for customers to get their hands on devices like the iPhone 5 or Samsung Galaxy S3 without paying the full price of the SIM free handset, a monthly contracts is required with most lasting 18 or 24 months.
While this allows networks to offer the handset for free or heavily subsidised prices, it does tend to leave many customers frustrated with the fact that new smartphone models are released but they are stuck with the same phone for quite a long time before they can upgrade to a newer model.
Vodafone now offers a way around this, offering devices like the Apple iPhone 5, Samsung Galaxy S3 and Samsung Galaxy Note 2 on 12 month plans, known as 'red hot' deals.  Of course, this will require a higher monthly payment than you would normally expect to pay on an 18 or 24 month contract, but it will allow you to upgrade your handset to a newer model after just 12 months.  For example, the Samsung Galaxy S3 in its 16 GB storage variant will set you back £47.00 per month, but includes the free handset and comes with a generous package of monthly allowances which includes unlimited text messages and phone calls to any UK network anytime, plus a hefty 2 GB of monthly data usage.
However, you will not actually own the phone if you take out such a deal, but instead rent it from Vodafone.  This means that you will have to return the phone at the end of a 12 month contract period in exchange for a newer model, but will also be responsible for the condition of the phone.  If it is damaged it will be down to you to pay for repairs, although Vodafone also offers insurance should you accidentally damage the handset. Find the top iPhone 5 Deals and iPhone 4S Contracts from Vodafone.
If this contract type really takes off, we can expect to see other networks utilises the model, as it offers an ideal way for users to upgrade their handset after just 12 months without having to pay for the handset outright.