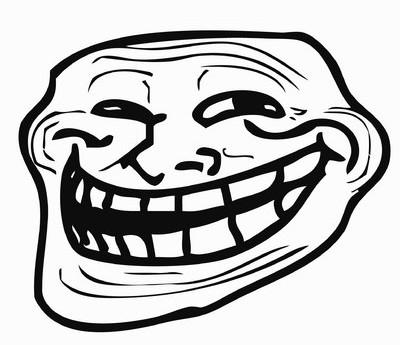 Internet trolling is no laughing matter
British comedy writer and performer Isabel Fay has bitten back at the internet trolling community with Thank You Hater!, a tongue-in-cheek musical tribute to trolls. Fay, who herself has been targeted by trolls, convinced celebrities Misery Bear, Noel Clarke, Steve Furst, Richard Herring, Jocelyn Jee Esien, Helen Lederer, Josie Long, Dawn Porter, Tom Price and Isy Suttie to contribute to the track, which sarcastically thanks trolls for their offensive, threatening messages. The musical tribute has raced to almost 440,000 views on YouTube.
"Criticism is absolutely fair enough, and is to be expected, but what I don't like is the level of abuse – and I've received a lot of sexual aggression," Fay told The Telegraph. She added: "As a female doing comedy your appearance seems to be the first thing that people comment on and your content second."
Here's a sample of the (generally nsfw) lyrics:
I love the way you don't upload things
You know we'd be too dazzled by your cinematic vision
But you're there on every comment string
Where you teach us, just like Jesus but while wanking like a gibbon.