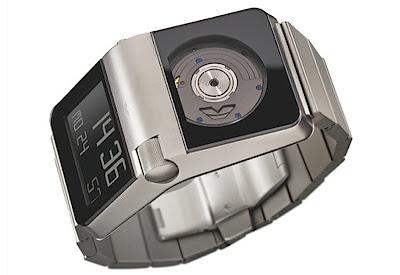 Ventura Sparc watch wins the Red Dot Design Award 2012, the Swiss made mechanical device watch seems to be powered by human energy.
Beautiful modern design very high tech it is an extremely precise device.
Statement by the jury
The design of the SPARC MGS is a skilfully presentation of innovative technology. It features a highly functional and ergonomic implementation. It is a successful merging of tradition and modernity.
For more info click:
Sparc wrist watch Red Dot Award