It's almost always offered as a cheap and cheerful holiday by the seaside, a haven for ancient history enthusiasts, or perhaps more recently a revolutionary hub for young liberals. Egypt's always been known as a diverse, culturally rich, scorching hot holiday destination - because that's pretty much true; but there's more than just pyramids and camels.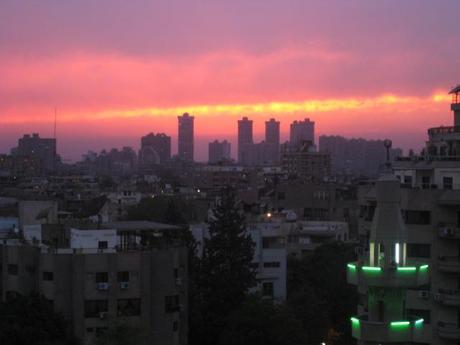 Image courtesy of Tamer Madbouly
For just over sixteen years I've navigated my way through Egypt, I've been immersed in both its beauty and its rubbish heaps, its sun and its terrible autumn storms (which, by the way, are of the sand variety- it's about as fun as it sounds). The world looks very different from the perspective of a local rather than a tourist who unfortunately only gets to peer in for a few weeks. If you ever plan a trip to Egypt, you may want to extend the parameters of your visit quite a bit more than a few kilometres from Sharm el Sheikh's coral reefs.
CAIRO
Admittedly, Cairo is not for everyone, just as most big cities aren't everyone's ideal destination. It's bursting out with more people than it can actually keep in: more and more Cairenes are bulging out of the city's belt. Cairo's huge and always buzzing with things to do and places to see. It may take a while to adjust to the traffic though, which, depending on how you look at it, is either impressive or insane.
Here are a few local favourites: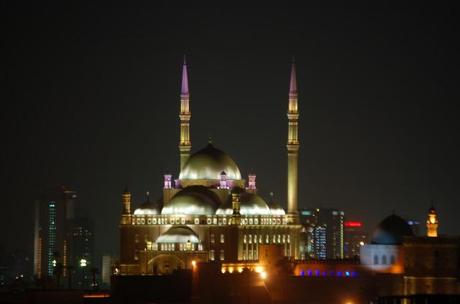 Image courtesy of Tamer Madbouly
Sawy Culture Wheel
The Sawy Culture Wheel is deeply intertwined into the streets of the island of Zamalek, cosily hidden between bridges and roads and a landmark for Cairo's snazzy music scene. Even people who visit rarely develop a certain soft spot for the place. Famous Egyptian artists host exhibitions meters away from amateurs; young, unsigned musicians follow popular and famous acts; anything and everything even moderately artsy you may ever want to experience you'll find; perfected with notes of Cairo's lovely and lively persona.
Tahrir Square
Not really recommended if there's not-so-peaceful protest going on, obviously. The center of all revolutionary activity, the square was the center of Cairo long before uprisings and riots made it famous around the world. It's not far from the touristy Egyptian Museum (which may be worth a look, but I heard the British Museum has similar things if it's easier to take a trip to London). It's the closest you'll get to a city center in Cairo, and since the 2011 revolution the square itself has a strange, festival-like vibe. You can always count on the man with the sandwich van to take advantage of the situation to make a bit of extra business.
Felucca Rides
You may think of this as a clear tourist activity, but the locals love it too. Grab a couple of beers (if you're looking for something local, try Sakara) and good friends and get a cheap trip around the Nile for a relaxed evening. You'll get to see the lovely views but it's more about the great friends and the surprising feeling of isolation when you're only a few meters away from the loud and packed streets. You may pass the occasional 'party boat': you'll recognize it by its loud music and bright flashing lights, the sort that would require warning labels back in the UK.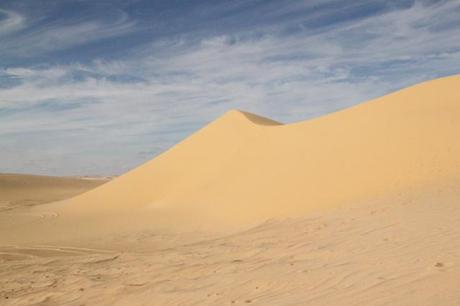 Image courtesy of Tamer Madbouly
OUT OF THE CITY
As much as I love Cairo the life can get pretty tiring. There's only so many times you can get stuck in three hour traffic jams whilst listening to all the CDs in your car on loop before you realize you'd much prefer to be tipping your toes into the sea or trekking around the desert. There's not much you can do about the heat, but all the people and the bellowing car horns will be well away.
Wadi Hetan
Translated into English as Whale Valley, this beautiful patch of desert is immensely beautiful. The UNESCO world heritage site calls it, 'This is the most important site in the world for the demonstration of this stage of evolution.' Its whale fossils reveal the emergence of whale species as an ocean-going mammal from a previous life as a land-based animal. Aside from its scientific importance, the valley is so remote and it's a reasonable 150km away from Cairo civilization. If you're lucky, you might find another couple of people to keep you company. Or just bring your own friends. The landscapes are what you'd expect, an overwhelming but nevertheless gorgeous panorama of white, soft sand.
Ras Shetan
A diving site, Ras Shetan literally means 'Devil's Head'. The red sea is packed with diverse and beautiful wildlife. Coral reefs are in abundance, octopus, puffer fish, moon groupers, and a rainbow of anemones in a vast variety of colours. Luckily, Ras Shetan relatively hidden status means the scenic underwater wildlife remains untouched and intact. The sea is an underwater labyrinth of wonderful sites, canyons, caves and plateaus. It's accompanied by fantastic, equally untouched beaches.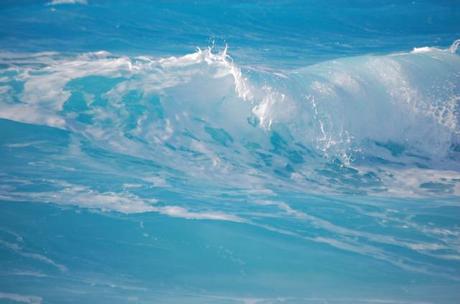 Image courtesy of Tamer Madbouly
FOOD
Quite possibly the most important part of any trip is testing out the local dish. You may want to go to a few chippys back home first to allow your stomach to slowly adjust to some of the more local cuisine. It's spicy, a bit messy, incredibly filling, and I can't guarantee that anything absolutely delicious is in any way good for you.
Full Egyptian Breakfast
Nothing like its English counterpart aside from the massive portion sizes and the compulsory fried egg, the 'full Egyptian' consists of ful, or fava beans in English, topped with olive oil, garlic and chilli. The beans are scooped up on flat bread till the now soggy bread can't carry any more beans and then eaten. It's accompanied by tamiya, a falafel-esque snack but made with fava beans, and served in flat bread with salad. It's all helped down your stuffed gullet with copious amounts of tea, usually sweetened with 3 or 4 spoons of sugar.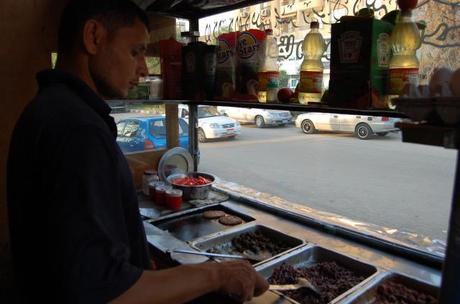 Image courtesy of Tamer Madbouly
Koshary
If you were to combine as many carbohydrates as possible into one dish this is probably what you'll end up with. A mixture of rice, macaroni, lentils and chickpeas is all topped up with tomato sauce and fried onions. Chilli sauce is optional although not recommended for sensitive stomachs. The original 'Koshary Tahrir' is probably where you'll find the best koshary meals: the small portion could probably last you a day, and the king sizes would make a large family meal. With guests.
Mulukhiya
Initially a shock when you first see the bowl of spinach green soup in front of you, Mulukhiya is a relatively healthy, wholesome dish. The marmite of Egypt, it's a love it or hate it dish made with a leafy plant unheard of in the Western world. Egyptians love it in its soup form, combined with garlic and eaten with rice or bread and served with usually with chicken, although rabbit tends to be the preference if it's available. It keeps you warm on a cold day, which, in Egypt, means around the fifteen degree mark.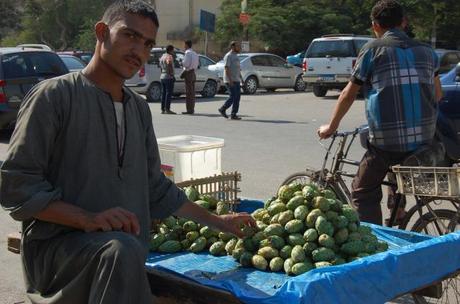 Image courtesy of Tamer Madbouly
There's plenty more to see and explore in Egypt. I've not even delved into its rich ancient history and it's unusual to find an article on the country which will make no mention of the Great Pyramids of Giza. Egypt's uncertain future makes for an exciting but chaotic time for the country; Egyptians feel that they're rewriting history and that doesn't come with some slips and troubles. It's an exciting time for Egyptians, but despite all the new developments in the country there remains a certain vibrant but lazy pulse beating throughout the country which keeps a sense of normalcy throughout the region. Well, as normal as this lively country can be.
By Dana Beltaji