Eden Road Wines, Australia
Hilltops Shiraz 2010
(Media Sample)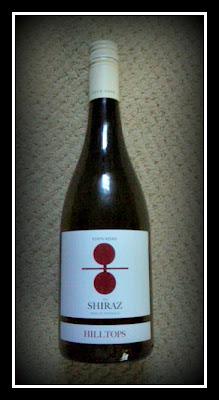 I am a big fan of Eden Road Wines. This is the 3rd Shiraz of theirs that we've gotten to taste, and each one has just been outstanding. Their Shirazes are so smooth, so well-balanced, such a pleasure to drink. The majority of Hilltops vineyards, from which fruit for this wine is sourced, are located on rich and deep, typically dark red granite clays impregnated with basalt. The resulting wine is an incredibly deep color, tasting of bright red fruit and black pepper. Another winner for Eden Road.
Would you like your wine reviewed? Contact me at Kovas@50statesofwine.com!