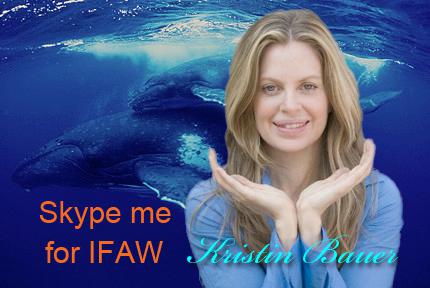 Kristin Bauer van Straten, aka Pam, wants to talk to you. WHAT??!!!
Yes, you heard it right!

Kristin teamed up with The Vault to auction off the absolute unique opportunity to talk with her via Skype. This is your once in a lifetime chance to talk directly with Kristin about True Blood and Pam, get the skinny about life on the set, talk about wildlife protection or exchange vegetarian recipes.

Auction in benefit of IFAW: 15 minute Skype call with Kristin Bauer van Straten
So hurry over to eBay and place your bid here: http://r.ebay.com/zhASee
The auction ends on Saturday July 2.
We invite all fans world-wide to participate. You don't have Skype? It's easy to install and even easier to use, check out Skype.com for more info… and the best thing is… it's free.
All proceeds minus fees of this auction are donated to IFAW.
For more information about IFAW visit IFAW.org