Last week on Into the Wild we were looking at great journeys around the world, as well as catching up with adventure traveler Dave Cornthwaite, who told us all about his amazing life-time ambition to complete 25 separate journeys of at least 1000miles in length using a different means of non-motorised transport for each. Coincidentally, this weekend London's Olympia plays host to the 2012 Telegraph Adventure Travel Show, where some of the world's most accomplished and inspirational adventurers and explorers will be speaking about their experiences, including our friend Dave Cornthwaite. Why not come along and get inspired for your next trip of a lifetime? We'll see you there.
"The UK's only event dedicated to experiences off the beaten track"
Who is speaking?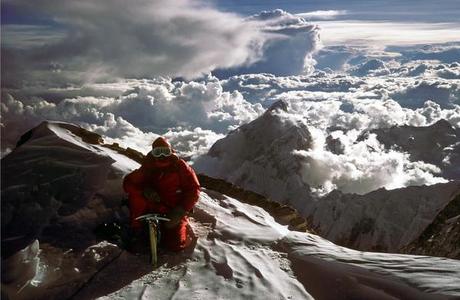 Doug Scott CBE - Climber
His most notable achievement is that of being the first Briton to reach the summit of Everest, way back in 1975. He is also a renowned 'big wall' rock climber, having completed major ascents in the Dolomites, Norway, Yosemite, Patagonia, Baffin Island and Himalayas. Accompanied by amazing photography, Doug will tell of how he discovered his passion for climbing in the crags near his childhood home in Nottingham using only his mum's washing line as a rope. He'll also be discussing the changes in approaching climbing over the last 40 years. If you're a keen climber, or just amazed at the thrill-seeking risks some people take in the name of fun, then this is a must.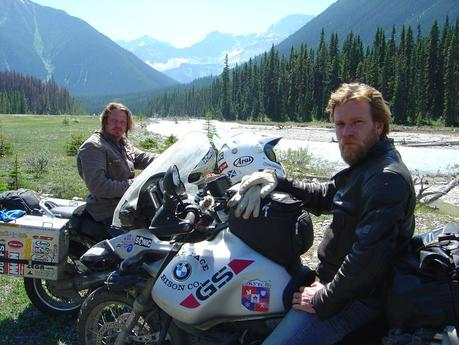 Charley Boorman – Adventurer
Known for his epic motorcycle journeys around the world with friend Ewan McGregor, Charley Boorman has not stopped since. His latest adventure, "Extreme Frontiers", saw him and producer/director Russ Malkin travel 10,300 miles across Canada from Newfoundland to the Rockies. Along the way, Charley conquered a tidal wave in Nova Scotia, pot holed in British Columbia, and learnt how to rodeo. Both will be talking about this latest journey as well as their insatiable desire for adventure and excitement.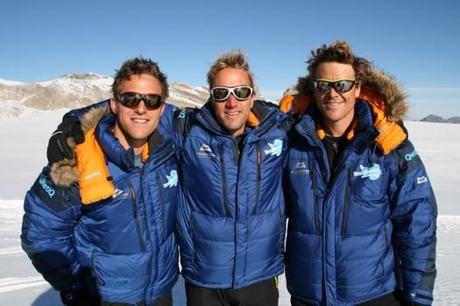 Ben Fogle – Adventurer & Television Presenter
Ben Fogle is has his fingers in many pies. He is a regular writer for the Sunday Telegraph and Independent, author of five bestselling books, an ambassador for WWF, Medicins Sans Frontier and Tusk, a fellow of the Royal Geographical Society, and President of the Campaign for National Parks. Besides all of this, he has also found time for some incredible adventures. He took part in the gruelling Marathon Des Sables, a 156 mile 6-day ultramarathon in the Sahara Desert; rowed across the Atlantic Ocean in 49 days; and crossed Antarctica in a foot race to the South Pole featured on the 2009 BBC series 'On Thin Ice'.
Doug Allan – Cameraman on Frozen Planet & Human Planet
Join cameraman Doug Allan in his experiences of filming the BBC wildlife series "Frozen Planet".  In a career spanning 25 years, BAFTA and Emmy award winning photographer Doug Allen has made over 50 filming trips, taking him from the depths of the Arctic to the upper reaches of Mount Everest.  Most recently known for his esteemed position as the cameraman for the BBC documentaries "Human Planet", "Ocean Giants" and "Frozen Planet", Doug has experienced, captured and shared his fascinating experiences and remarkable tales.  Awarded the Fuchs Medal in 1982 and then the Polar Medal in 1984, Doug is now set to join a select band of polar people as he prepares to collect a bar to his Polar Medal in January 2012, in recognition of his notable contribution to polar photography.
Other notable speakers:
There are more familiar names among the many other excellent and highly qualified guest speakers, including Dave Cornthwaite, Edward Parker, talking about his involvement in Harry's Arctic Heroes; BBC travel presenter Nick Crane; adventurer and The Apprentice star, Nick Hewer; BBC's 'Great Barrier Reef' presenter, Monty Halls; television adventurer, Benedict Allen; and Olympic hero, turned adventurer, James Cracknell.
All this and more for a measly £8 (in advance). Tweet or Facebook us if you're heading over.
There will also be Travel Writing and Travel Photography seminars over the course of the weekend.