Samsung are in the process of rolling out the very latest version of the Android operating system to their smartphone consumers. We have recently seen Jelly Bean updates arrive for newer phones such as the popular Galaxy S3 and now it is the turn of more established devices like the Samsung Galaxy S2 and Galaxy Note.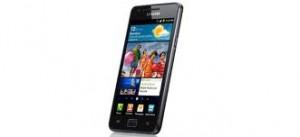 A pre test version of the latest update for the Galaxy Note has been leaked online and is available for owners of the model who fancy downloading it ahead of its official release. Although the software is not the official version it is fully functional although according to Sammobile there are some bugs present which is to be expected from early versions of such software. According to Sammobile the update also seems to lack much in the way of S Pen functionality, something that is destined for the Jelly Bean update so it looks as though Samsung have a little more work to do before an official roll out. The fact that versions of this new build are circulating does suggest however that we may see the official version released before the end of the year.
The source that leaked the new Galaxy Note software has also confirmed that the same update is nearing completion for the best selling Samsung Galaxy S2 and will be released soon, The news of Android updates for these two models will be welcomed by millions of consumers who own one of the devices. The official version of the new software is 4.1.2 and it will deliver a host of changes to the handsets including the new Butter user interface and access to the impressive Google Now platform. For the Galaxy Note the new multiscreen feature that is included on the new Samsung Galaxy Note 2 will also be added. This enables users to be performing two tasks on the model at the same time thanks to separate windows on the phones display.
It looks as though the veterans of the Samsung range are soon to get Android updates and the Galaxy Note and the Samsung Galaxy S2 look like being the first two phones to get the treatment.