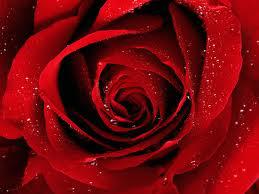 As for me and my house,
we will serve the Lord.
 Joshua 24:15
A few days ago, a friend of mine handed me a piece of paper labeled 'The Resolution for Women'.  She had seen it on a church bulletin board and it had blessed her.  She in turn shared it.
It greatly blessed me and I in turn, would like to share it!
I hope it blesses you too!
The Resolution for Women
I do solemnly resolve before God to embrace my current season of life and live with a spirit of contentment.
I will champion God's model for womanhood and teach it to my children.
I will celebrate my God-given uniqueness and distinctions He has placed in others.
I will live as a woman answerable to God and faithfully committed to His word.
I will seek to devote the best of myself to the primary roles God has entrusted to me.
I will be quick to listen, slow to speak and esteem others more highly than myself.
I will forgive those who have wronged me and reconcile with those I have wronged.
I will not tolerate evil influences in myself or my home but will embrace a life of purity.
I will pursue justice, love mercy, and extend compassion toward others.
I will be faithful to my husband and honor him in my conduct and in my conversation, and will aspire to be a suitable partner to help him reach his God-given potentials.
I will teach my children to love God, respect authority and live responsibly.
I will cultivate a peaceful home where God's presence is sensed.
I will make today's decisions with tomorrow's impact in mind and consider my current choices in light of future generations.
I will courageously work with the strength God provides to fulfill this resolution for the rest of my life and for His glory.
As for me and my house, we will serve the Lord.  Joshua 24:15This post written and property of Homeschool Circus and can be found at: www.upatdawnreadytowork.blogspot.com . If you are reading this from a source other than www.upatdawnreadytowork.blogspot.com you are reading a scraped copy!