Imagine the most relaxing, peaceful place you can.  If you could be anywhere in the world right now, what place would make you the happiest?
Here is what I picture: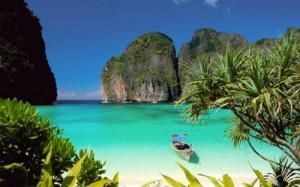 A few deep breaths and I am here…
Every time I freak out and need to go to a 'happy place' to calm myself, I see myself at the beach.  I also picture myself about thirty pounds lighter and accompanied by Joe Manganiello, but that's a whole other story.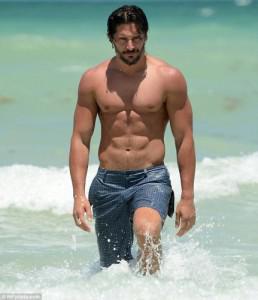 A few more deep breaths and Joe is there too!!!
So…I tend to like beachy, coconutty scents.  However, many fragrances in that category smell synthetic, or too foody, or too much like sun tan lotion.  Enter Lisa Hoffman, who has created the absolute perfect summer scent – Tuscan Fig, which is now available in a 2 oz. size Eau de Parfum ($65).
I reviewed Lisa Hoffman products before here and here.  This is a super high quality line with tremendous products.  I love the iScentify feature on her website that guides you through questions to find the perfect scent for you – which is how I found Tuscan Fig.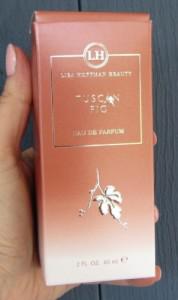 Lisa Hoffman Tuscan Fig Parfum
Tuscan Fig has notest of Vanilla Bean, Honeysuckle, Coconut Wood, and Gardenia.   It's a beautifully sophisticated beachy scent.  It's not a candy coconut, or an overwhelming floral.  It smells warm and complex, and it makes people hug you even closer and take a big, huge inhale.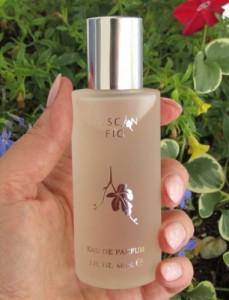 Such a pretty yet sophisticated bottle – perfect for your vanity.
Tuscan Fig instantly transports you to dusk at a gorgeous sandy beach, the warmth intensifying the coconut and vanilla as the notes of sun baked honeysuckle and gardenia dance in the background.
And every time I wear it, my husband wants to fool around.
Like I said, it's the perfect summer scent.  You really have to try this.  – Lisa
*pr sample