For the first part of 2012 Nokia were enduring a torrid time in terms of phone sales but it looks as though the launch of Windows 8 and new handsets supporting the software such as the Nokia Lumia 920 have somewhat revived the fortunes of the Finnish manufacturers and fourth quarter reports are showing some impressive figures.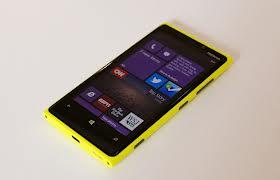 This news has come thanks to a preliminary report which illustrates that the companies performance during the final quarter of the year was much better than was expected. Perhaps the most impressive figures come via the Devices and Services department who are responsible for all manner of products including smartphones. This department reportedly recorded sales totaling 2.5 billion Euros and 1.2 billion of this figure came from the sales of smartphone devices like the Nokia Lumia 920. Profitability of the company has been helped by the reduction of overheads and the well publicised redundancies that were made during the year. 79.6 million mobile phones were sold in total and 6.6 million smartphone handsets are included in this number. Of the smartphone handsets that were shipped 4.4 million were Lumia devices showing that the public have really taken to the new range of phones.
Phone sales were not the only area of Nokia's business that performed well in the last period of 2012. For the third successive quarter the Nokia Siemens Network branch posted good profits and the company also netted a healthy 50 million Euros in non recurring IPR income. This could well be thanks to a recent patent dispute which saw Nokia receive a payment from rival manufacturer RIM for a similar amount. The company will be wary of the first quarter of 2013 however. Traditionally this is a very tough time for manufacturers so Nokia will be hoping that handsets like the Nokia Lumia 920 and the Nokia Lumia 820 continue to attract healthy sales.
The final quarter of 2012 shows that Nokia may well have turned a corner following a disastrous start to the year. The launch of the Nokia Lumia 920 was a big factor in this and it is hoped that the good performance will continue throughout 2013.