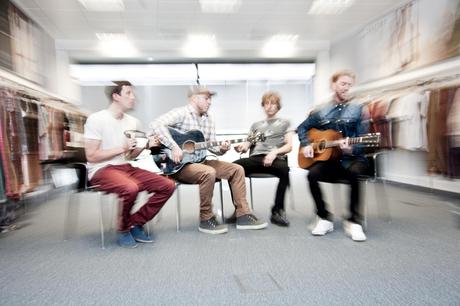 You can always tell a good band from a great band by their acoustic abilities. If they aren't afraid to strip their music back and perform without an electric safety net, they're obviously a talented bunch. The Milk, a four-piece soul band originating from Essex, proved their worth on the music scene with their acoustic set at Republic HQ last week.
Despite getting back from Ibiza Rocks the day before, and sitting in terrible Friday afternoon traffic for several hours, the band were on point as they performed their hits '(All I Wanted Was) Danger', 'Broke Up The Family' and their new single 'Everytime We Fight'. I have to admit I'm not the biggest fan of soul music. However, The Milk have deconstructed this genre and rebuilt it around themselves, creating their unique sound. After the first song, the eyes of the office were being opened to a new musical horizon. By the end, everyone was left wanting more.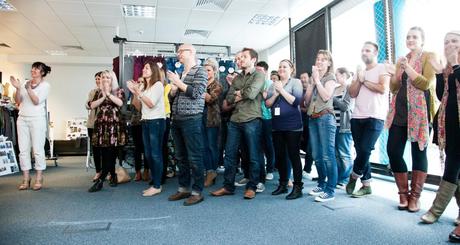 The new single 'Everytime We Fight' (out on iTunes on 24th June) is more personal than their previous offerings, yet the memorable chorus suggests that this is a song that will get a lot of radio play and will be stuck in your head for days, and not in a bad way. The EP comes with 3 varied remixes of the track; Swindle's is perfect for the summer party scene. With any luck (not like these talented guys need it) this will cause interest to skyrocket, because they definitely deserve it.
Will I be able to find a place for The Milk's album 'Tales From The Thames Delta' in my heart? Well, if they keep doing what they're doing and exploring new ways to spin their take on soul, I would happily squeeze them in.
P.S. If you missed it, check out my interview with the band here.
Charlie