A major change with the new iPhone 5 compared to previous generations of the phone is that the maps facility on the handset is no longer Google Maps but rather a new piece of software developed by Apple themselves. Google did promise that the would launch a new application that could be downloaded as an alternative and true to their word it looks as though we may not be far away from seeing it hit the marketplace.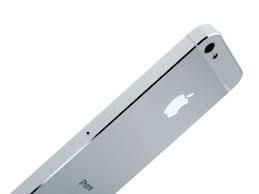 According to Engadget sources at the Wall Street Journal have stated that a new Google Maps application will soon be available for iOS devices like the iPhone 5. This new package will include turn by turn navigation making it a viable alternative to the new maps service that forms part of the iOS6 software package. Test versions of this app are currently in circulation which means that we may see the program hit the App Store much sooner than expected. When iOS6 was first introduced one of the major changes sported by the new platform was the Apple maps service instead of one produced by Google. The introduction of this new feature has not gone smoothly however. Apple have issued a public apology over a number of problems that are present on the software. There are even reports of some users sticking with iOS5 and Google Maps until a new Google app is available.
iPhone 5 users should not have much longer to wait until they can get their hands on a new Google Maps application. The fact that the software is being tested tells us that a release is not a million miles away. Despite the well documented issues with Apples alternative on a whole the launch of iOS6 has been well received by the public. The software launched two days ahead of the iPhone 5 and boasted 200 improvements that would make using an Apple device a better experience than ever before. Siri was one area that saw major changes with the voice assistant now cable of delivering movie show times and sports scores. Facebook has also been integrated into the OS making it easier than ever before to share material with other users of this service. This software helps the iPhone 5 to compete well against rivals such as the Samsung Galaxy S3.
iOS6 has proven a popular piece of software since its launch but the one grey cloud over the platform is the new maps service it delivers. Users of devices like the iPhone 5 will be delighted that a new Google alternative may not be far away from hitting the App Store.