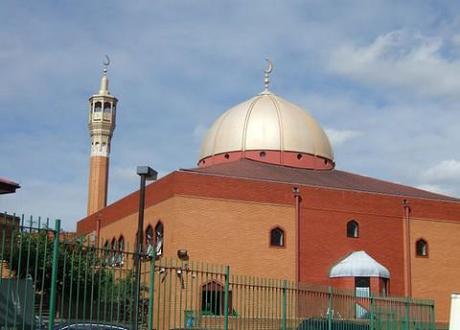 The East London Mosque. Photocredit: Tupinambah http://www.flickr.com/photos/luciah/236631055/sizes/m/in/photostream/
The English Defence League, known as the EDL, organised a demonstration last week in London's Tower Hamlets, outside the East London Mosque. It was not, however, successful, as police put a stop to it and hundreds of anti-fascist campaigners stood in their way. Far right groups are rising across the country – tensions are being exacerbated. What can be done to rehabiliate the image of Muslims in the country, and halt the rise of racism?
"We will never forget, we will never forgive, we will be unwavering in our struggle and we will never surrender to the dark forces of radical Islam, not now not ever!"  said the English Defence League website, in response to the forthcoming anniversary of 9/11.