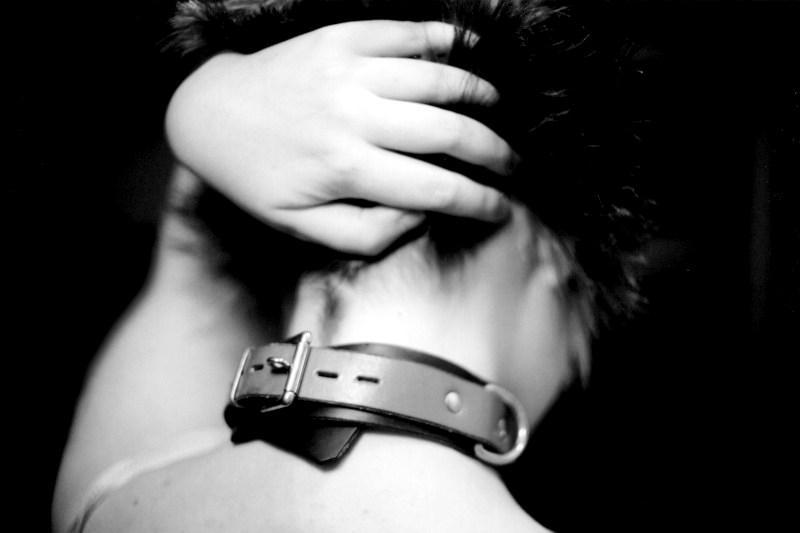 You don't just wake up one day and go "oh, I'm a submissive" or "oh, I'm a dominant", usually there are events  that have happened in your life that push you in the direction of one or the other, and usually everyone can look at themselves and their character traits and will be able to place themselves in one category or the other.
In my case I think it has something to do with my childhood and teenage experiences of sex. From the age of 6 I was physically and mentally abused by my step dad. He always 'Dominated' me until I left home at the age of 15.
My first boyfriend pressurized me into sex at the age of 15 and stupidly I listened to him. He was 2 years older than me and was always going on about how his ex's had sex with him loads and kept asking me when I would feel 'ready' to have sex with him. So me being young and naive thought well I better have sex with him else he will dump me and that will be the end of the world. If I'm honest my first time was horrendous!
After that we split up I will be the first to admit that I turned in to a bit of a slag. I would go out on the lash at the weekend and if i wanted someone I would get them, but having experienced so many different sexual partners you get to experience lots of different things. I found I loved being tied down, and told what to do. Basically being Dominated!
That led me to start searching on the Internet for more specific sexual partners, ones who liked what I liked. I wasn't very picky when it came to gender, I didn't mind whether the were male or female. As long as they were Dominant I didn't care.
A few weeks after I signed up on a BDSM website I had a message of a man called Jonathon asking if I wanted to work for him. I replied asking what sort of job it was, and it was to be a female escort. I was in a lot of debt at the time as dad had moved abroad when i was 18 and left me with all the household bills to pay until he sold the house. The pay was £100 for an hour, so I agreed.
For my new job I had to wear; nice matching lingerie, black hold up stockings,  black skirt, white shirt and sexy high heels! basically I had to look like a sexy business women!
Generally I met with men in hotels. Jonathon would arrange it, I would have to ring when I had got there, ring again when I had the money, again when I got back in my car and again when i got home. Jonathon always knew room number etc so if anything went wrong someone knew where i was.
Some of the jobs weren't that bad! One man was a pilot! But one will always stick in my memory. He wore the most horrendous aftershave ever! I think he had bathed in it! After each 'job' I would go home and scrub myself in the shower and cry, but then I would think at least my rent is being paid and my debt is going down. I also had another part time job at the time.
About 3 weeks after I had started, I got my first message of my now husband. He knew about everything from the start. I never hid any of it and he accepted me for who I am. After we had been together about 4 weeks he asked me to stop doing it all. I told him I would, and I did. And he paid off all my debts for me.
I owe my husband a lot, and I know some people will never understand our relationship fully, but I trust him 110%. He is the only man I have ever trusted this much after what I went through with my step dad, he looks after me and protects me. He is my soul mate and the love of my life, and I am looking forward to spending the rest of our lives together til death do us part.