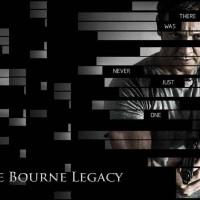 Movie: The Bourne Legacy
Director: Tony Gilroy
Cast: Jeremy Renner, Rachel Weisz and Edward Norton
Rating: ***
If you've been a sincere 'Bourne' series fan and love intense fist fights and exhilarating car chases then here's some news for you. The fourth installment in the series with a new character 'in the mold of Jason Bourne', is less inspiring as its prequel and falls through to transcend in to action movie action genre.  However, if you're keen to know the story behind the third installment then you wouldn't be disappointed because Tony Gilroy gives you exactly what you need.
Tony's 'The Bourne Legacy' is not based on the fourth book in the series by Robert Lu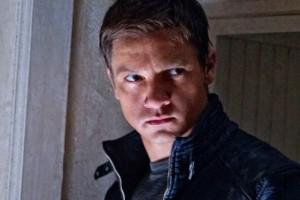 dlum. But, the film in itself is a retake on the conspiracy behind Treadstone and operation Blackbriar. After the death of British reporter Simon Ross at the end of 'The Bourne Ultimatum', Blackbriar is for all intents and purposes shut down due to a criminal investigation. All the existing agents are killed one by one instead of being sent home along with the scientists who made these super agents at the first place. However, Aaron Cross, one of the outcome agents escapes from being executed and joins hands with an outcome scientist, Dr. Marta Shearing and sets out to get even with those who would want him dead.
The Bourne series are popular for swift storytelling and breathtaking stunts but unfortunately you would find neither of it in the fourth installment, let alone one long chase sequence towards the end. This Bourne flick is not about Jason Bourne but instead introduces you to a new character Aaron Cross, an outcome agent who was part of the same program as Jason Bourne. Tony Gilroy who wrote the first three Bourne films in the series along with critically appreciated Michael Clayton and the underrated Duplicity, seem to have got everything wrong in this film. Although, Tony can be credited for resetting the story with a new character that's as strong and focused as Jason Bourne but on the whole the film lacked a soul.
The stretched narration will take a toll and leave you in a total disappointment.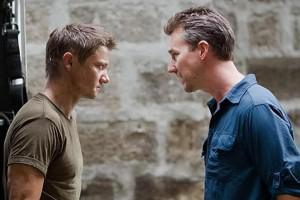 Had only the director chopped off at least 10-15 minutes, you wouldn't force yourself to walk out of the cinemas. Jeremy Renner carries this film on his shoulders and makes it appear chic in execution with his brilliant performance. He's not replaced Matt Damon but stepped in to his shoes to fight misdemeanor and people who've betrayed him. Rachel and Jeremy make a good pair who are either running away or dodging bullets. And, thankfully there's no romantic angle to their relationship which may have consumed some more time. A sigh of relief!
'The Bourne Legacy' seems redundant in resurrecting a story that's almost finished and with the inclusion of new characters, fails to strike a chord with the audience