It seems the legal debacles between Samsung and Apple is never going to end. According to CNET, the Korean tech giant is now accusing the Cupertino firm's iPad mini, refreshed version of the new iPad, and iPod Touch of infringing on its patents. The Korean firm has requested a US federal district court to add the devices to an existing lawsuit against the iPhone-maker.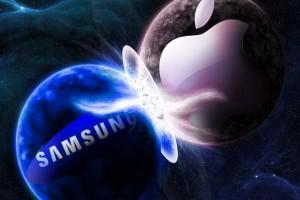 Samsung claims "all Apple products including a built-in speaker and an external audio output port" violate their patents. This includes all Apple's iOS-powered devices.
This lawsuit is different from the epic tech case, wherein a jury found Samsung guilty of infringing Apple's patents that resulted in the Korean firm being ordered to cough up more than $1 billion in damages.
Although Samsung and Apple are at each other's necks, Apple has made peace with another Android manufacturer HTC. The two have agreed to a 10-year licensing deal, which allows the two to license each other's patents. Samsung, however, is trying to use the licensing agreement between Apple and HTC to prevent a sales ban from being enforced on its products. The Korean firm argues that if any of the patents it was found guilty of infringing are included in the licensing deal, Apple cannot enforce an injunction banning the sale of Samsung-made products in the US. In the court filing, Samsung claims that Apple will "forego exclusivity in exchange for money".
Samsung inclusion of new Apple's products follows a US Judge allowing the two to include other products to existing lawsuits.
Apple is also including new Samsung products to an existing lawsuit. It has requested a US court to include the Galaxy S3 that runs Jelly Bean, the Galaxy Note 2, and other new Samsung products to an existing lawsuit.
Do you think Samsung and Apple will ever put their differences behind them? Share your thoughts through a comment on our Facebook page.