I hope you had a wonderful Thanksgiving and had the chance to spend time with your loved ones. I have a great Thanksgiving this year. I helped my mom cook and I did all the baking. I spent it with my husband, my mom, her fiancée Anthony, his sister, and then her daughter and granddaughter. I was able to take some pictures of our great feast and I thought I would share some recipes as well!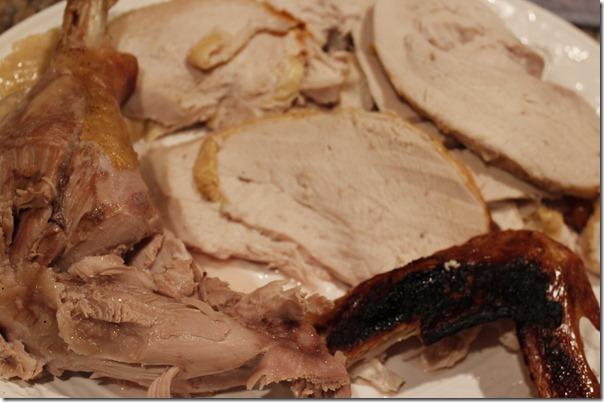 Our turkey came out perfect! It was nice and moist and had amazing flavors. The only down side was it did not get brown since we didn't use the oven we used a counter top cooker.
I gave my mom the recipe I used last year. And it was a hit among everyone! The recipe I used was the Good Eats Roast Turkey. And it has over 4,000 reviews and it has a 5-star review!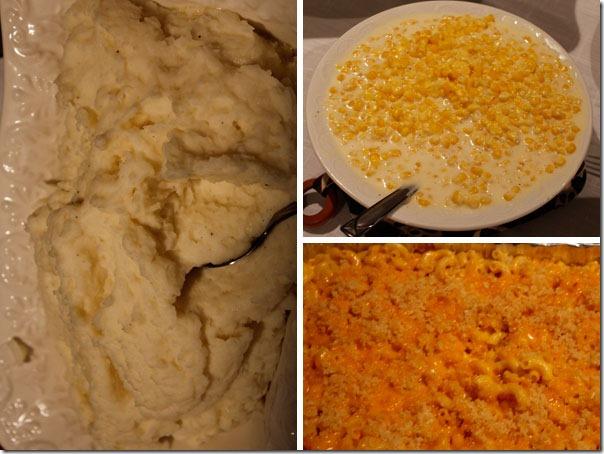 We had some amazing sides. All were homemade. We go all out for the holidays! We had mashed potatoes, creamed corn, macaroni and cheese, cranberry sauce, stuffing, yams, Jell-O salad, and string bean casserole of course!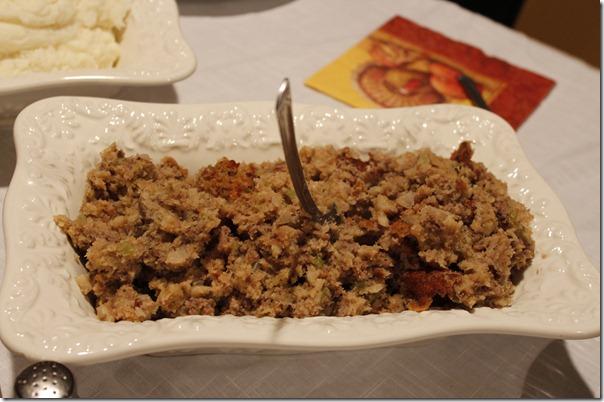 The stuffing was my grandma's recipe. I will have to get it from either Nana or my mom and then I plan on sharing it with you! It it so good. Nice and simple.
The recipe for the string bean casserole is the same one I used last year and it was so good. I used the Best Ever Green Bean Casserole Recipe from Alton Brown. I did make one change though. I prefer shallots to regular onions so for the topping I used 3 medium shallots. I probably should have used 5 since the crispy onions are my favorite part. Next year I guess!
How was your dinner? What was your favorite part? Do you have a favorite side dish? (Mine is green bean casserole!)