Here's the second painting in my small Sunburst series:
Sunburst 2
Oil on 3 canvas panels, total size: 10 x 24″
Here are close-ups of the 3 panels:
Left: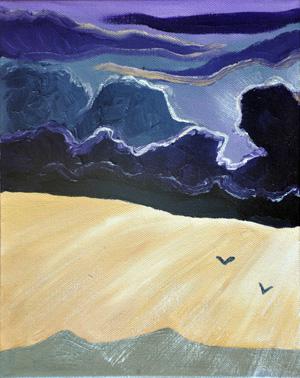 Center: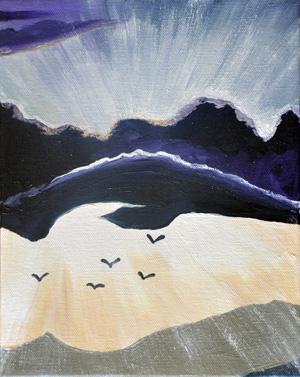 Right: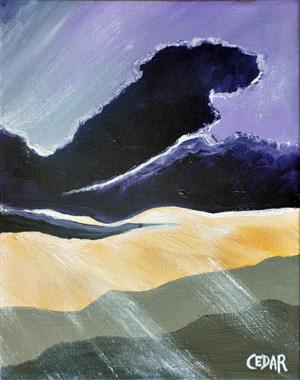 And what this painting might look like in a room: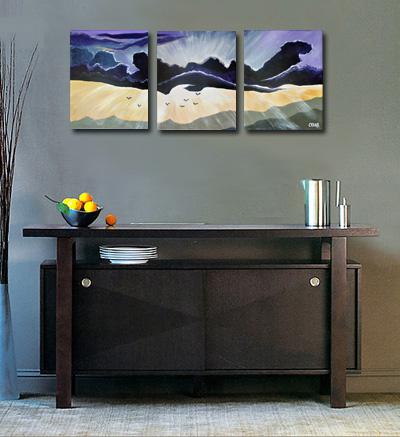 Today was the reception for a group art show I'm part of: "Paint & Pints" at Aztec Brewery in Vista, CA. There was a huge turnout! The show will be up through tomorrow if you're in the area and would like to go see it.
Here's me with my two little ones at the reception, cracking up over something funny. You can see my painting "Stellar Inferno" directly behind me, and to its left, on top, "Stardust."