Neon colours have been back in fashion this year, and summer's the perfect time to wear these bright and bold colours. But like all things in life, don't dive into excess with these colours. In this look, I paired my neon yellow tee with a steel blue blazer to tone it down. This way, I'm using neon as a pop-of-colour rather than the center of attention. The point is to look highlighted, and not to look like a highlighter.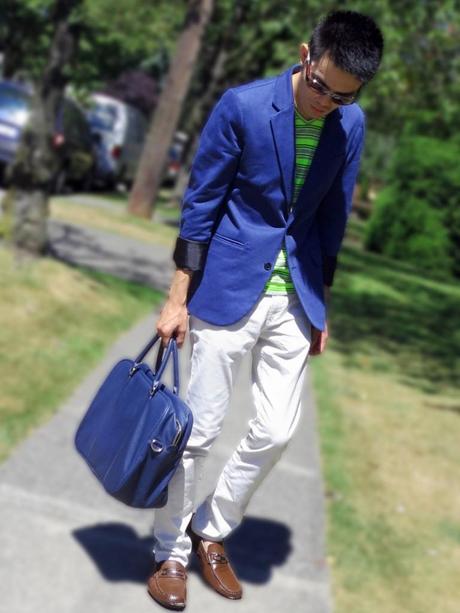 Look #10 – Highlighted
I'm wearing:
Sunglasses – Prada
Blazer – Zara (similar from Asos)
Tee – Winners (similar from American Apparel)
Pants – Zara
Shoes – Steve Madden
Watch – Casio
Bag – Zara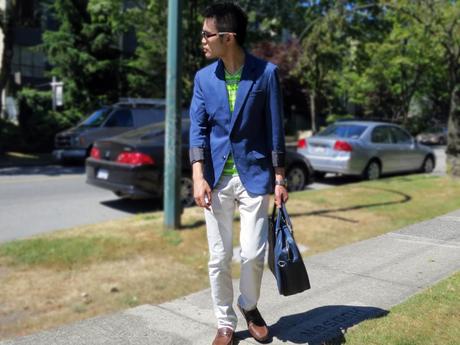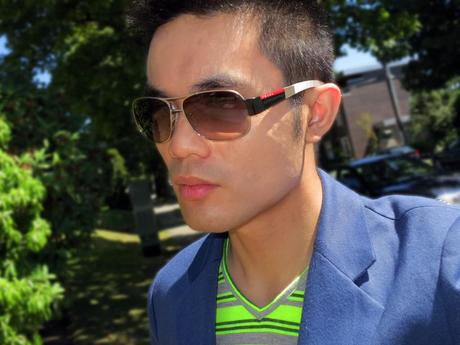 I bought this satchel at first because it's similar to one from Prada's legendary Saffiano collection. But although I've had this blue satchel for almost a year, it's not until today that I've realized that it matches perfectly with my blue blazer. Score!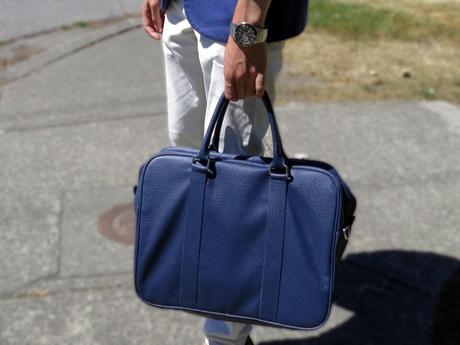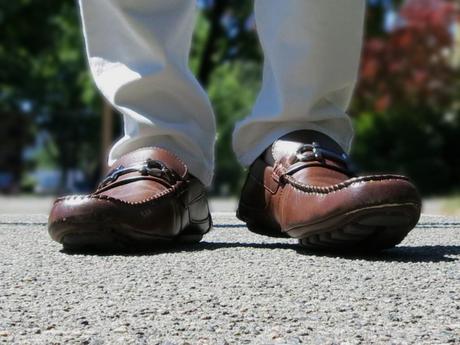 Thanks for reading, and please comment or click "Like" below to show your support!