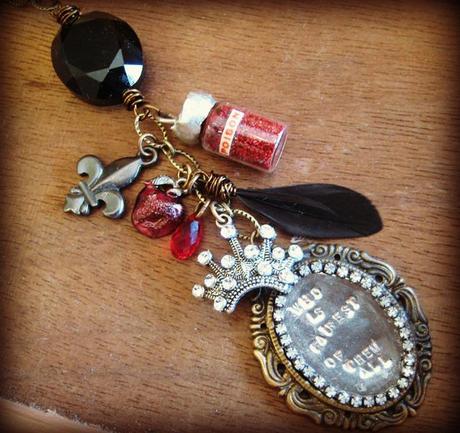 Let the countdown begin!  Snow White and Huntsman will be in theaters June 1 and since Snow White is my absolute favorite fairy tale, I've decided to celebrate with a fabulous giveaway!  
My super talented friend Crystal of Vintage Fairy Finds has been making amazing jewelry for me lately, and I just knew you'd love her style, so she offered to create a special Snow White necklace just for you all!!!!
Crystal is generous enough to giveaway one, one-of-a-kind Snow White inspired necklace.Take a look:
Isn't it gorgeous?  Look at all the detail!  Every piece is handcrafted by Crystal.  Look at the raven's feather!  The poison!  Every detail is perfect!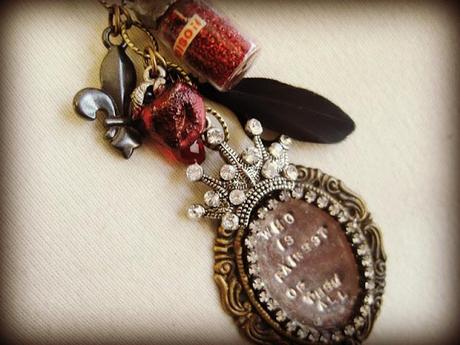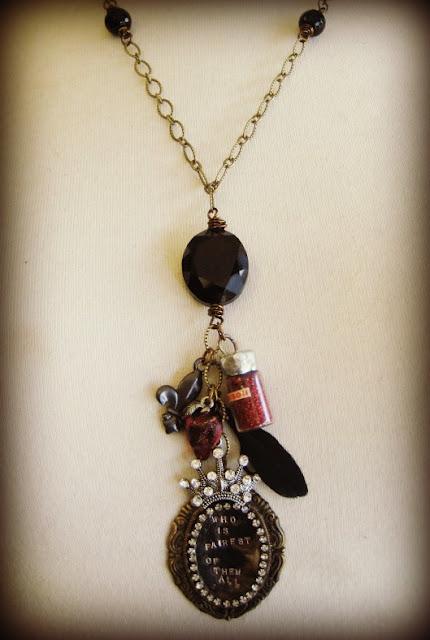 And, as if that's not enough, Crystal is going to also give away a pair of her fabulous earrings to match!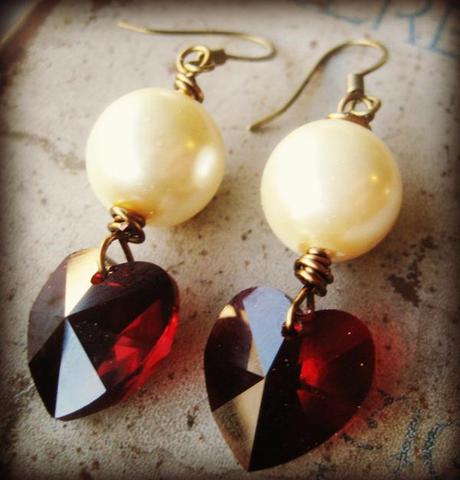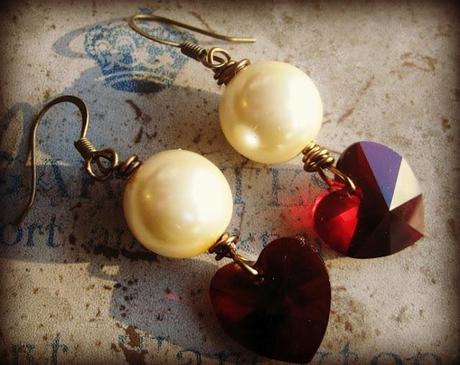 What a fabulous gift!!!  So--want to win the necklace and pair of earrings?  The total value of both the necklace and the earrings is $125.  I'm so excited about this and can't wait to see who wins.  I'm definitely jealous!  So, enter below in the Raffle Copter link and make sure you do it before next Wednesday, May 30 so you can have it the weekend the film comes out!You must be a follower of Blonde Episodes Via GFC to enter
All images courtesy of Crystal Basica
There are 35 possible entries!!!  Follow the directions below!  Good luck!
a Rafflecopter giveaway