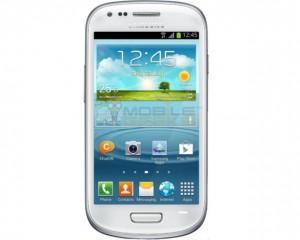 The Samsung Galaxy S3 has no doubt been the mobile phone success story of the year.  Not only did it take just 100 days to sell 20 million units, but Samsung has also recently announced that the device ha now sold a whopping 30 million since its release in May this year.  This makes it one of the most successful mobile phone models of all time.
When the Samsung Galaxy S3 was first released earlier this year it was offered in both marble white and pebble blue color variants, both of which have 16 GB and 32 GB options available.  Since the first models were launched, Samsung has also released a number of new variants.  These range from several different color options, as well as an LTE compatible version of the handset which allows you to take advantage of the faster web browsing speeds made possible by 4G. Visit our website for the cheapest Samsung Galaxy S3 Contracts and most popular Samsung Galaxy Note 2 Deals.
Another variant of the Samsung Galaxy S3 is about to be launched in the UK.  A prominent online retailer has made by Samsung Galaxy S3 64GB available for pre-order.  Not only does this double the capacity of the current 32GB version, but it also comes with a microSD slot like all other Galaxy S3 models.  This allows users to incorporate a memory card of up to 64GB, so potentially you can gain 128GB of onboard storage.  Although this level of storage capacity will not be necessary for the vast majority of users, those who have a larger than average music collection, or a number of full length high definition movies for example stored on their phone will surely appreciate the higher storage capacity.
The online retailer in question has made the 64GB version of the popular handset available for £600 for the SIM free device.  While this is not cheap by anyone's standards, we must remember that this is a high end flagship smartphone, with plenty of premium technology included.  To put its price into perspective against its biggest rival the iPhone 5, the 64GB variant costs £699 but does not have an SD slot included.