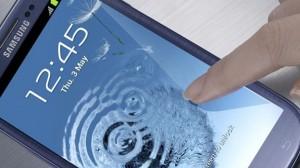 Over the last few years, Samsung has steadily risen to the top of the mobile phone industry.  Last month, its bestselling Galaxy S3 outsold Apple's iconic iPhone line for the first time, cementing the South Korea based manufacturer's position as the number one manufacturer of mobile phones in the world.
The Samsung Galaxy S3 has largely contributed to 2012 being one of the best years ever for Samsung Mobile, which has recently posted record profits for Q3.  Since the Galaxy S3 was launched back in May, it has sold well over 30 million units, and took just 100 days to sell its first 20 million.
2012 has also seen success for Samsung's phablet devices.  Last year's Galaxy Note has so far sold over 12 million units, and the follow up Galaxy Note 2 which was launched in September has already sold well over three million handsets.
During Q3 of 2012, Samsung sold a whopping 57 million smartphones worldwide.  However, according to UBS Financial Analytics, this number is set to increase further in the final three month period of the year.  The company has forecast that around 61.5 million mobile phones will be sold by the South Korean Electronics giant during Q4.  Of course,  the upcoming Christmas period will help with this. Visit our website to find the best Samsung Galaxy S3 Contracts and discover the top Samsung Galaxy Note 2 Deals.
As you may have expected, the vast majority of these phones are likely to be Galaxy S3 and Galaxy Note 2 handsets, but Samsung also produces a wide range of more affordable Android smartphones in its Galaxy range, which are in very high demand in emerging markets like China.  For example, the affordable Samsung Galaxy Ace 2 is perfectly priced for these markets, whilst still maintaining an appealing spec list.
Although Samsung has recently faced a number of legal issues with its number one rival Apple, 2012 has been one of the most successful years for Samsung.  But this has left customers eagerly anticipating its next major smartphone launch.  This is rumoured to be the Galaxy S4, which will be the successor to the best selling Galaxy S3 and is believed to be launched during Q2 of next year. We will keep you up to date as we hear of any developments regarding this handset.