Other phone manufacturers such as Nokia and HTC have released handsets running Windows Phone 8 by Microsoft. These include the Nokia Lumia 920 and the HTC 8X. Samsung has also announced the Ativ S, but we are yet to see it hit shops. Word on the street is the phone will has been delayed until next year.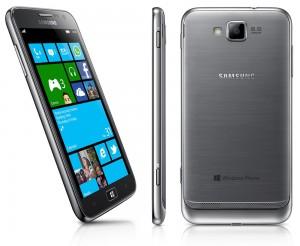 SamMobile reports that Samsung's Windows Phone 8 handset will be shipping on the 52nd week of 2012. That's the last week of December, which means we may not see it in UK shops until January of next year.
Samsung unveiled the Ativ S in August. Sadly, we are yet to hear from the Korean firm on when it plans to release the handset.
Both the Ativ S and the Galaxy S3 sport the same 4.8-inch Super AMOLED display. This may be the reason why the handset has been delayed.
Samsung has sold 30 million units of the Samsung Galaxy S3, which makes it one of the hottest selling smartphones the world has ever seen. Since the Ativ S and the S3 share the same panel, the Korean tech giant may be prioritising the panels on the S3 to keep up with demand.
Currently, the Android handset has been a goldmine for Samsung. Windows Phone 8, on the other hand, is yet to take off. So it's possible the Korean firm is keeping a close eye on Windows Phone 8, before it decides to fire up the production line.
O2 has announced that it will be offering Samsung's Ativ S, but it is still listed as 'coming soon' on its product page. It is yet to announce when it will be offering the handset.
Samsung is yet to announce when it plans to release the smartphone.
Do you want to get your hands on the Samsung Ativ S? We'll keep you posted once we hear more from Samsung.