According to the Wall Street Journal, Google and Motorola are working on the 'X Phone".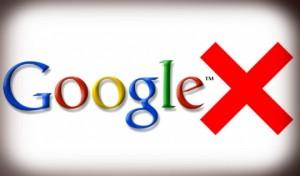 The report reads, "Engineers at Motorola Mobility are hard at work on a sophisticated handset—known internally as the "X phone"—but the Google Inc. unit is running into some obstacles in its effort to provide more potent competition for Apple Inc., said people familiar with the matter.
"Seven months after being acquired by Google for $12.5 billion, Motorola is designing its marquee handset with cutting-edge features to stand apart from existing phones when it is released next year, these people said."
The report goes on to say that once work on the X Phone has been finished the 'X Tablet' will follow.
The source says that the X Phone was initially going to sport a flexible display, but it seems Motorola has abandoned the feature.
It is said that the main focus now is enhancing the phone's camera software, with gesture recognition reportedly playing a huge part. This isn't a big surprise, given that Motorola recently purchased Viewdle. Lior Ron, a Google boss who worked a lot on Google Maps, is the team leader on the X Phone.
Motorola's chief executive, Dennis Woodside, didn't confirm the report. However, he did say that Motorola was "investing in a team and a technology that will do something quite different than the current approaches". He adds that "big things" are expected in the future.
Woodside also hints that the X Phone could be as affordable as the Google Nexus 4.
Interested to know more about the X Phone, or are you more interested in the iPhone 5? Let us know through a comment on our Facebook page.