Laura Antoniou & I were guests on Tristan Taormino's Sex Out Loud podcast this past Friday, and the show is now up & available to listen to online.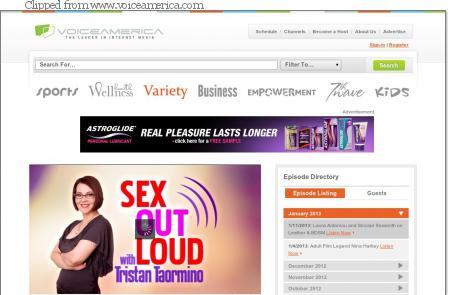 Clipped from: www.voiceamerica.com (share this clip)
This week's episode of Sex Out Loud has two different guests talking about their work giving voice to sexual minorities, specifically the leather & BDSM communities. Laura Antoniou, one of the most published female writers of the queer/BDSM erotic genre, will discuss her popular Marketplace erotic novel series as well as the publication of her first mystery novel, The Killer Wore Leather. Sinclair Sexsmith is the kinky butch top behind the the popular Sugarbutch Chronicles. They're also a writer, storyteller, and performer who studies critical feminist & gender theory, sexual freedom, social change activism, archetypes, and the tantric and buddhist spiritual systems.
Check it out!