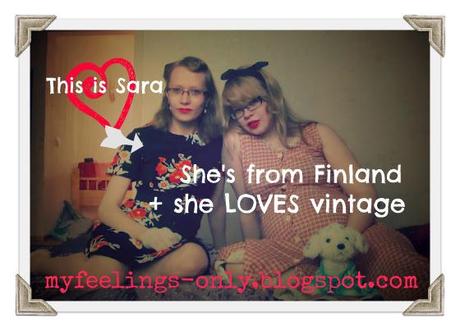 I've been following Sara's vintage fashion blog for 3 years now! She was a wee Finnish 12 year old girlie when I "found" her. Now she's grown into a lovely young lady, and she's still loving and rocking vintage outfits like nobody's business.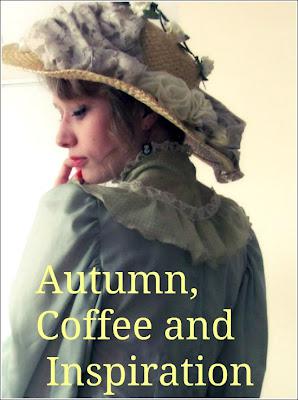 Sweet 16 makes her no longer a kid, and now that she's growing up, her blog has evolved as well. She's recently changed the name of her blog to reflect these changes so the blog formerly known as Autumn, Coffee and Inspiration is now...called Ladylike Delicacy.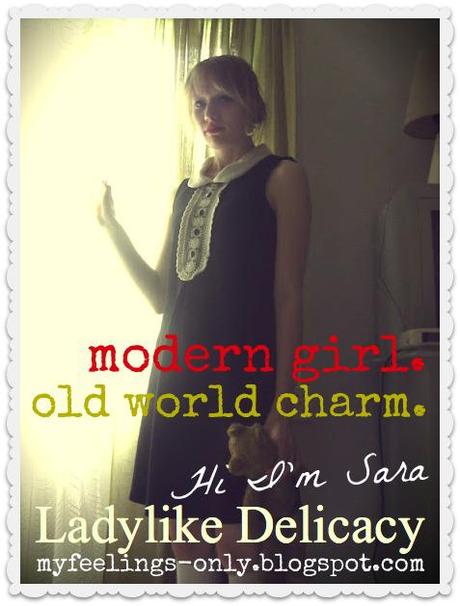 Regardless of the new blog name, she is still my dear friend Sara from Finland, and you can count on me to keep reading and loving her blog. If you like vintage and a spoonful of sweetness, YOU TOO WILL LOVE THIS GIRL! 
myfeelings-only.blogspot.com