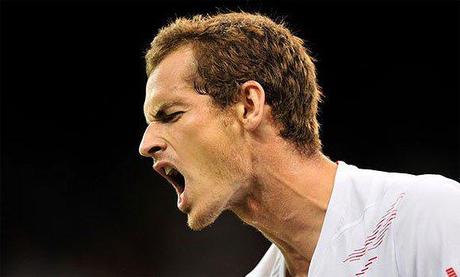 Lets Go Andy
The Mens Quarter Finals have been finalised at Wimbledon. First up on Centre will be Roger Federer who takes on Mikhail Youzhny followed by David Ferrer taking on home favorite Andy Murray. On Court Number one Novak Djokovic faces Florian Mayer and Jo Wilfried Tsonga takes on Phillippe Kohlschreiber who beat the comeback kid Brian Baker today.
There are 4 big favourites to make the semi finals on past experience but the other contenders cannot be discounted on the Wimbledon Betting. Guys like Youzhny, Ferrer, Kohlschreiber and Mayer have a great chance to make it to the final four especially with the big upset of Nadal in the 2nd round.
Despite his back injury Federer should be able to take Youzhny down. The two met last month in Halle with Federer winning comfortably, when on form Federer is too much for Youzhny and barring the back injury flaring up, his dodgy 3rd round match against Benneteau the Suisse should make it through.
Andy Murray will be keen for revenge against David Ferrer having lost to the Spaniard at the same stage in the French Open. Murray is at home on the grass and showed in his victory over Queen's winner Marin Cilic that he is very much a force to be reckoned with.  Ferrers harrying capabilities are well noted and part of me could forsee an upset. He has pedigree of springing an upset and will put Murray under pressure. Murray must go for it, none of this waiting til the opponent misses ( which I too see to fall into) Murray in 4. There are rumours that a certain Miss Pippa Middleton will be in attendance!
Djokovic should beat Florian Mayer without much difficulty, he is superior in every facet of his game. In his previous match, he moved so effortlessly and elegantly as he dismantled his countryman. If Mayer gets into long drawn out rallies there will only be one winner. He needs to employ first hit tennis, attack at the earliest opportunity and let No.1e know he is in a match. That is what he must do. Still I pick Djoker in 3 straight.
And finally we have Kohlschreiber against Tsonga. Both these guys are certainly in the top 8 grass courters in the world. Tsonga has made the quarters for the 3rd year in a row and will be favorite in the Wimbledon Betting to win. Kohlschreiber wont be a pushover either, but lacks power. Tsonga should take this one and seal a semi with Murray.