One of South America's tiniest countries, Ecuador offers a pocket-sized punch of vibrant cultural inheritance and tropical diversity. Straddling the equator from which its name derives, Ecuador runs from the Amazon basin to the white beaches of its Pacific coast with Andean volcanoes and tropical jungles filling its brimming borders. World heritage sites such as Quito its capital city – the world's highest, and the famous Galapagos Islands provide historic centres for volunteers to explore the Ecuador's Latin and biodiversity legacy.

Image courtesy of Nestor's Blurrylife
Why Ecuador?
From a scientific research point of view Ecuador is the perfect place to be involved in conservation having been declared one of the 17 megadiverse countries of the world. Its immense variety of endemic species meant that in 2008 it became the first country to legally recognize and enforce the Rights of Nature, meaning volunteers are able to work with people who understand the importance of preserving such valuable ecosystems. 
For the humanitarian, the lifestyles of local communities are seriously under threat. Sustainable development through teaching and pioneering organic farming is helping create practices that can both preserve and progress the Ecuadorian way of life. Medical Internships also provide volunteers with the opportunity to prepare for a career in medicine while aiding local doctors and nurses administer health care to the indigenous people.
Frontier Projects
Ecuador Amazon Wildlife Sanctuary
Explore Ecuador's exhilarating landscapes working to help rescued or confiscated wild animals in the Amazon basin region, southeast of capital Quito. Volunteers will help with anything from animal care and feeding to building enclosures while staying in a comfortable shared volunteer cabin at the centre, visiting local markets each week as volunteers cook up an array of Ecuadorian delights. Being trained in a specific veterinary science or biology related areas will help you contribute more closely in certain aspects, Spanish fluency depending, though previous experience is not necessary. Volunteers are needed with an array of backgrounds to help in all parts of center running, and the flexibility of project provides you with the opportunity create an experience tailored to you.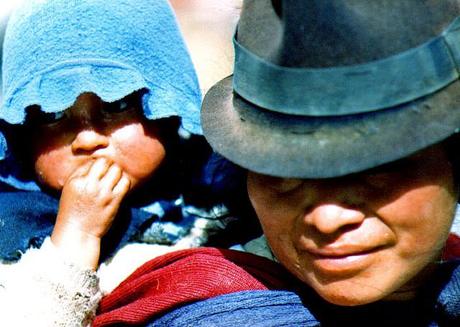 Image courtesy of Maurizio Costanzo - mavik2007
Spend two weeks or more in world heritage site Quito learning Spanish and experiencing the historic traditions of Latin America. Living in Ecuador's capital allows volunteers to become familiar with the world's highest city and take in its extended and breathtaking views. Come to terms with the novelty of streets piled high as you explore the La Plate region as you learn Spanish against the backdrop of stunning glaciered Ecuadorian mountains. Swimming and trekking are activities which can occupy your spare time on the project, or get to know the local family of your home stay or hostel giving you the opportunity to experience real Ecuadorian life.
Ecuador Teaching and Farming
Farming and education are vital to preserving the traditions of Ecuador's ancient cultural heritage. By taking part in the Ecuador Teaching and Farming project volunteers will have the chance to immerse themselves with local life as they work in community schools and farmers. Have a chance to work with the Organic Farm and develop sustainable agriculture and living practices, whilst teaching on the farm's environmental school teaching ecological sustainability as well as core curriculum subjects. Volunteers are able to take in the sights of Quito before traveling with in-country staff to the project site after an acclimatising stage as you climb Ecuador's volcanic landscape. A TEFL certificate qualification is also available to volunteers staying longer than four weeks.
Ecuador Medical Internship
Situated in Quito, the Ecuador Medical Internship gives volunteers the chance to experience the picture-perfect, pastel painted capital whilst gaining valuable knowledge outside the classroom and in a practical workplace environment. Make a difference contributing to the lives of indigenous people with healthcare aid including activities such as recording histories, prescriptions, diagnosis of ailments and generally assisting existing medical staff. An intermediate level of Spanish is required as volunteers will be working closely with the Ecuadorian people, though activities will depend completely upon your own previous experience. Volunteers will either stay in a local home stay or hostel and will be able to explore the surrounding La Plata region, including activities such as mountain trekking in their spare time.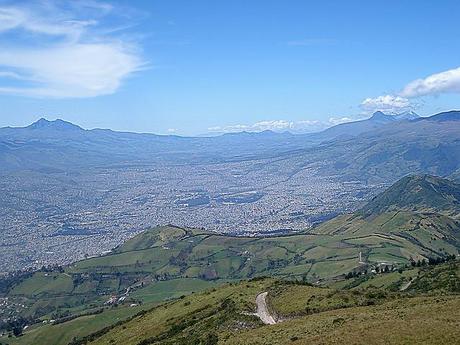 Image courtesy of LeRoc
Places to Visit
Quito
Capital city Quito is a world heritage site as it sits high-up on Ecuador's mountainous La Plata region and the first stop for any of Frontier's Ecuador projects. Picturesque cobbled streets with pastel coloured houses and locals in traditional dress illustrate the authentic beauty of the highest city in the world with UNESCO declaring the city the best preserved and least historic center in Latin America.
Molinuco waterfalls
Situated just over an hour from capital Quito a striking series of waterfalls are surrounded by ecological hiking trails that cover the Andes region. The area gives visitors that chance to get off the beaten track with a wide expanse of forest with an extensive array of plant and wildlife. Activities can include fishing, mountain hiking, or bird watching as visitors explore the natural beauty of the area.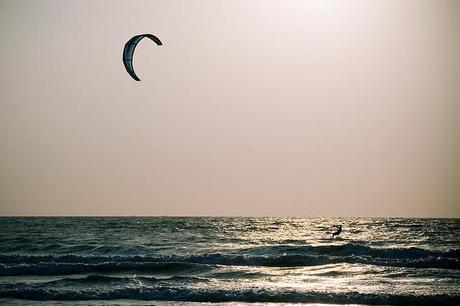 Image courtesy of chudo.sveta
Santa Marianita (Playa Bonita)
A 'beautiful'  beachside town situated famous for its wide beaches, idyllic sunsets and kite surfing community. A social atmosphere enlivens the small town which has become an increasingly popular host to the adventure sport. There is a growing nightlife of restaurants and bars as the town is easily reached by bus or taxi from Manta in the southern Ecuadorian province of Manabi.
Taste of the trip
Shrimp ala Pincho
Serve 4
Ingredients
12 shrimps
¼ cups dry white wine
1 clove minced garlic
¼ tsp pepper
salt seasoning
½ tsp parsley flakes
½ tbs basil
paprika seasoning
Preparation
Wash and peel the shrimps and fry in oil with garlic and season with salt and pepper until cooked through.
 Remove from heat cover the shrimp with wine, parsley and basil before marinating for an hour in the refrigerator.
 Place three shrimps per skewer and grill for two to three minutes on each side.
 Brush the shrimps with melted butter while grilling before serving on a plate with side salad.





Frontier now offers projects in Ecuador from 2 weeks. To find out more information on these amazing opportunities to volunteer abroad, please visit the Frontier website.