It's not often that we would ask you for money but this is a very rare and important exception. A blogger friend of ours is doing a fundraiser for a beautiful 5 year old girl with an inoperable brain tumor. Her family has done just about everything including seeking experimental brain surgery in the hopes that their precious baby has a chance. Please visit A Girls Gotta Spa to see how you can help. Shannon has a fundraiser going on and in addition you can donate money towards helping Ava out.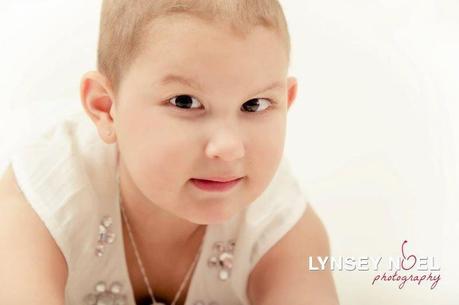 "Which is why I have decided to hold an auction to help raise money for this family. As you can imagine, all of the travel (and expenses that come with that), the time out of work, medical expenses that are not covered, all add up.  I can't imagine trying to fight for my child's life all the while wondering how I will make the mortgage payment or how I will pay for gas to get her to her next appointment hours and hours away."
Donate directly to Ava by going to her website: www.MiracleforAva.info .She also has a fan page: A Miracle for Ava on Facebook.