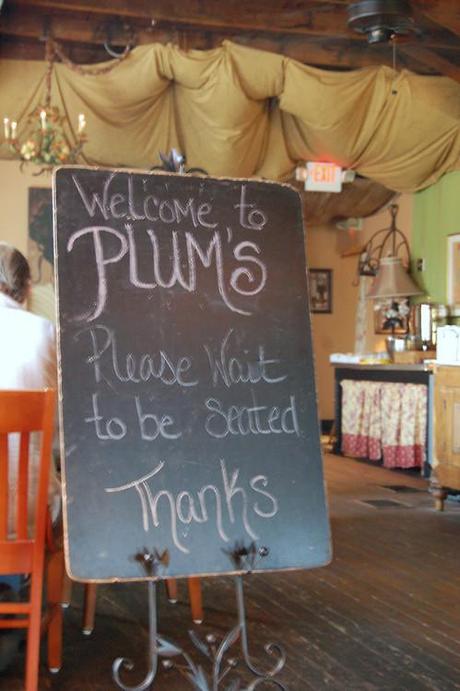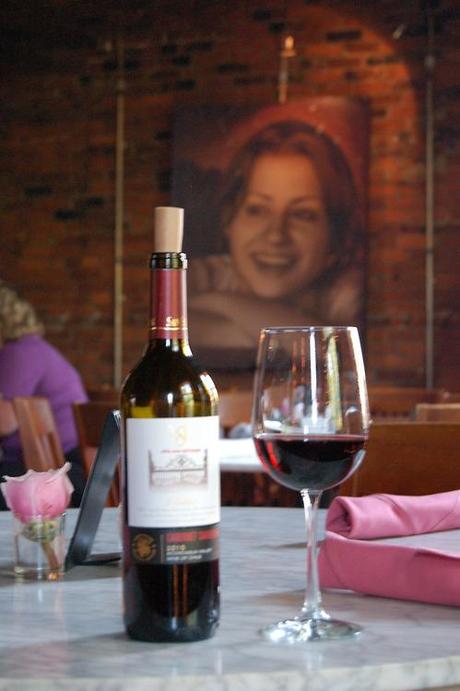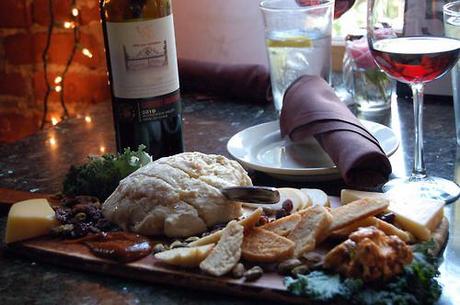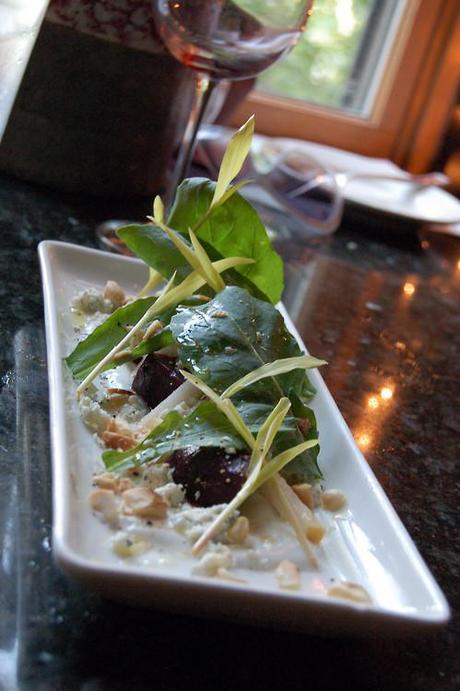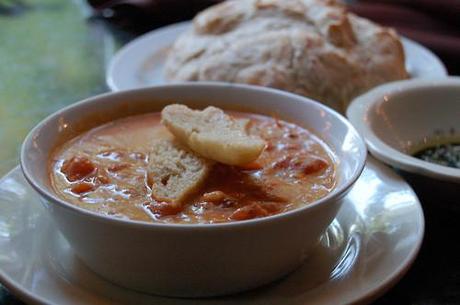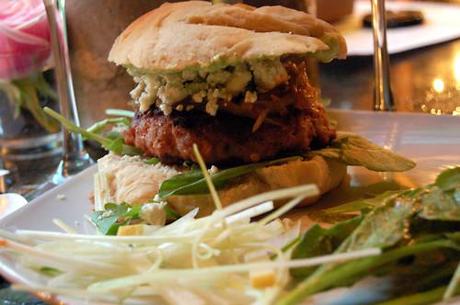 We had some awesome treats at Plum's Upper Room in Zionsville outside of Indianapolis.
They had an excellent selection of house wine (we tried the Cab) and started our meal off with the house cheese plate. We gave the pickled beet salad a try and moved on to a perfectly cooked bison burger. The burger came with the choice of soup or salad- even though it was SO HOT outside, we tried the French Country tomato soup. We weren't disappointed.
The service was outstanding- our waitress even sent us home with some fresh bread on the house. It was a great food find and we'd love to go back!
To check out these pictures (and others from our July trip to Indy) check out the Indianapolis Flickr Album.