Tuesday? Done!
Time is flying. I can't believe we are almost into the middle of September. Can anybody out there slow down time? Do I need to start thinking about my Christmas wish list??
Today I figured out the winner of my blog. I am pretty sure I did it the hard way, I took all of my entries and gave them numbers. Then I used this random number generator to calculate the winner! Phewf! It was really exciting to do this giveaway and connect with so many awesome new people!
I am so happy to announce the winner of My Favourite Things Giveaway! Drum Roll PLEASE.....The absolutely gorgeous Katy from Fit in Heels (her tweet about my Giveaway was #104). You can check out her blog
Fit in Heels
I know you will love her workouts and sassy blog as much as I do!
I wanted to say thanks to everyone that took the time to pop by my blog and facebook page to support the giveaway. I really means a lot to me and I hope you will continue to follow my adventures by reading my blog.
I know your are all wondering... "How is Tara's self imposed plank challenge going?" Answer? Amazing! Check it: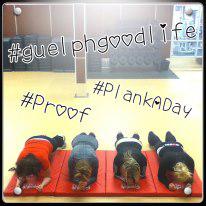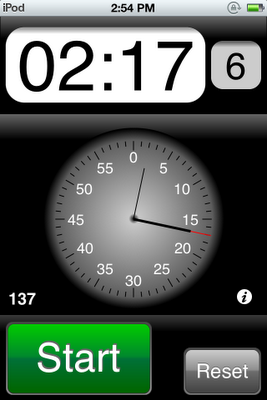 This is not my plank time, it is Kendall's one of the girls I work with. She absolutely crushed our PlankADay challenge today. I lasted 1 minute and 45 seconds! I have to head to bed as I am getting up 

super

early tomorrow for a workout.
Here is my plan for my total body workout:
5 Rounds 8-10 Reps
deadlifts & lat pull down
split squats & chest press
swiss ball leg curls & push ups
Plank 5 minutes of Planking (one minute on and 30 seconds off)
Cheers,
Me+