We may have missed out on the last five forays but we are definitely going to make it a superb sixth, as cool club night Deelooded opens its ample & adorning arms tonight (Sat 3rd Nov) for the next impressive installment in its short but spectacular history, heads once again surely to turn as its latest theme "fake realness" beholds a bounty of terrific treats, meaning it had to make our Pick of The Day, the short but sweet event detail a banner selection away opposite or an image click below, while we delve an extra bite or two deeper beneath.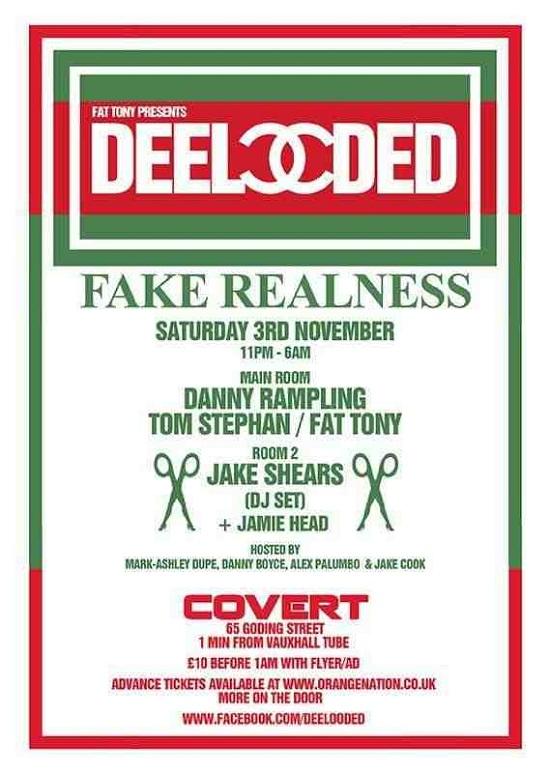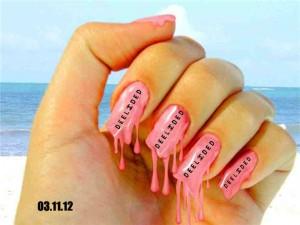 Even before its launch back in February this year, the tea leaf signs for what has become one of the capitals coolest club nights & brands were reading extremely well indeed, as the brainchild of this magnificent mover & shaker on the scene, iconic D.J. of Trade, Orange & a myriad of other clubs fame, Fat Tony, positioned & pitched  the pre-opening promotion perfectly, this oh so important area of any launch all too often proving a weak point for prospective promoters attempting to make an important first impression on one of the globe's most demanding clubbing audiences. And the launch night was the reward for all this hard work was plain to see, as the queue to get into THE most anticipated club launches in recent times, stretched right down Albert Embankment, the as yet refurbished & re-branded club space now known as Covert, nevertheless got a Factory make-over, transforming this sordid space into something quite special. So with the seeds of success sown, Deelooded has since continued to turn heads & wage tongues, parties in May, for the diamond jubilee in June, a black & white (or not) theme the fourth foray in July, while five rings rang in the fifth in true Olympiad style in August, a two month break now signalling the sixth soiree, Fake Realness" sure to continue that success story in some style.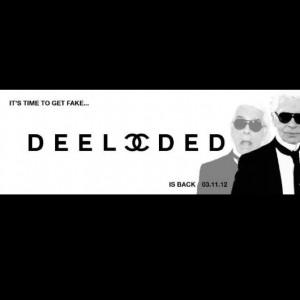 Very much like all the previous parties, the prolific promotional machine for this latest Deelooded installment has been positioned perfectly, posts on social networking sites heightening the attention, while latest sets of artwork have been particularly enticing, not that previous promotional efforts pail in significance. Indeed, even we have been touched by the crafty & cheeky club championing, while all sorts of well known celebrities have been on the rip roaring receiving end of the hypnotising Deelooded humour, a host of video's having been subject to the club's editing, one particular favorite of ours being the "Deelooded's Got Talent" that brands the British talent show as well as TV favorite This Morning, along with a host of stars to boot. But its not just celebrities that have been the butt of Deelooded's humor come promotional machinery, the cancelling of World Pride one such example, while a press cutting that read "Tesco black dolls £1 less than white" proved the perfect image for the clubs "Not Everything Is Black & White" theme, while hardly anyone has been safe from the now infamous Deeloooded stickers that have been brandished on plenty of party people, even Orange Nation's very own Craig Elder (we have photographic evidence) with implied tongue in cheek effect, although proving one of the most powerful promotional tools in the clubs armoury.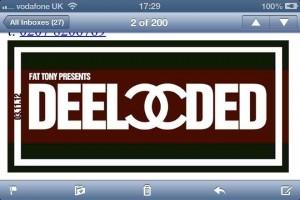 So with a solid reputation established Deelodeed returns tonight (Sat 3rd Nov) with a star studded D.J. line up that, for us, is its strongest yet, Fat Tony clearly pulling lots of connection strings, the first of which brings us Danny Rampling, an individual who has been credited with being in an eleite club of originals that founded the UK's rave club scene, while Ibiza has been a particular playing ground for Danny, radio show appearances for both Kiss & Radio One cementing a D.J. career that spans over 25 years, despite a two year break from music in 2005 to persue other personal & business interests. So Danny is a definite Deelooded draw and is joined by another superstar in the form of Superchumbo, better known to us as Tom Stephan, a man that has been turning heads & spinning sounds across the globe for a close on a double decade, playing to & remixing works of stars of pop, rock & roll, including Kyle Minogue, Tina Turner & The Pet Shop Boys, while rubbing shoulders with peers such as Bob Sinclair, Roger Sanchez, Amand Van Helden & Laidback Luke are just four of a catalog of others he regular mixes with, that on top of being a club promoter himself, MEAT & now DISH brands of hi, Tom just as happy here in London as he is stateside where he spends a sizeable chunk of his year. And if that wasn't enough, the second space sees Jake Shears spin a special set that will no doubt have a Scissor Sister influence as, yes, it is Mr Shears from the band that is making an amazing appearance, he joined by a D.J. that has been rocking our world since the days of Crash, Jamie Head a towering talent who's capabilities far exceed his accolades, this a D.J. who has the ability to mix it with the best in the business.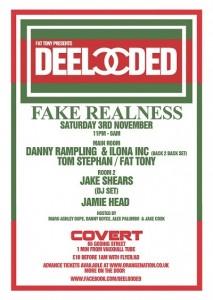 Well, with a line-up like that you should have no hesitation of making your way to Covert tonight where Deelooded comes out to play in some style, doors opening at 11 p.m. and this "Fake Realness" event running through to a planned finish of 6 a.m. advance tickets still available online for just £10 via http://orangenation.co.uk where you also get a chance to look at the new O.N. website, the advance ticket definitely the way to go if you want to guarantee entrance as this is likely to be another roadblock affair, while you could risk paying & entering on the door, but expect to pay more. Then once inside, expect hosts Mark-Ashley Dupe, Danny Boyce, Alex Palumbo & Jake Cook to take care of your every need, themselves drawing in a captivating crowd of Deelooded's, as will the D.J.'s that will all make for probably the most diverse yet stylish scene set this side of the fashion show catwalk, the hot of the press last minute news being that Danny Rampling will be going head to head with Ilona Inc. On the main room decks, while Mark Ashley Dupe will be spinning in the second space, more event info up at http://facebook.com/events/239119662881235/, while for those videos & artwork pieces we mentioned check out http://facebook.com/deelooded. Plus, with  Fat Tony & his team have a special celebrity come star secret up their sleeves that is sure to make this a party to be & be seen at, meaning that should be is THE only Saturday night soiree within your sights, so get your dancing shoes on & "Go There! Be There!" (DISCO MATT)