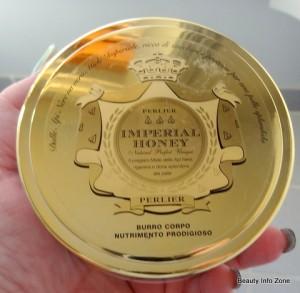 Perlier Imperial Honey Body Butter
It's not often that you see a review for a body butter from me on Beauty Info Zone. I usually ask Lisa if she'll write them since she's a connoisseur of this type of product but when iFabbo sent Perlier Imperial Honey Body Butter I knew she was going to come out on the losing end. After my experience with Perlier's Refreshing Ice Body Water I just had to experience more from Perlier. This might change me into a connoisseur too.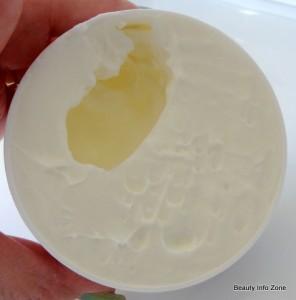 Perlier Imperial Honey Body Butter
Imperial Honey Body Butter is an extremely rich, thick moisturizer for your body. In one day you'll notice a difference in the softness and texture of your skin. At night as I change into my pj's I notice the little flakes of skin that are on my socks and the inside of my slacks. It's not a pretty sight. The very first time I used this body butter after a shower, I had none of that in the evening. None! I was totally amazed.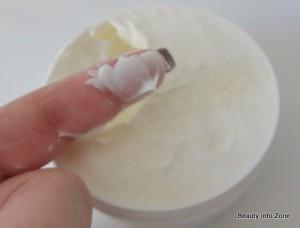 Perlier Imperial Honey Body Butter
I couldn't believe how luxurious this felt either. It's created using the rare honey of Black Bees that's combined with Royal Jelly. It's a thick cream yet but once it's on your body, it melts into your skin, so you don't end up feeling any tackiness. Within minutes you can get dressed without ruining your clothes.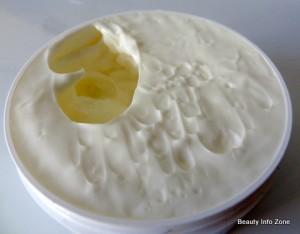 Perlier Imperial Honey Body Butter
Now you may or may not know that I'm very particular about fragrance so it was a surprise to me that I liked this. It's not cloying but it is a strong fragrance (in my opinion). Every time I open it it reminds me of my little honey bears that I bring out on holidays or use in baking.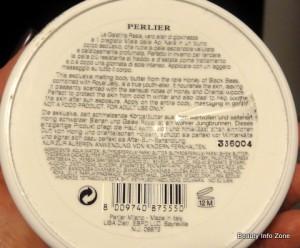 The jar is a beauty too. It weighs 6.7 fl oz so it's quite heavy; since you don't need a lot it will last you for a long time. Perlier Imperial Honey Body Butter is only available on HSN.com. While it's $40 you can use the code iFabbo5 and get $5 off. If by chance it's on waitlist then be sure you put yourself on the list to be reminded when it's back. It's so popular that you'll want to be the first.
With winter blowing in you're going to want this luxurious body butter to keep your skin as soft as can be. Have you converted to Perlier yet? — Marcia
*this product was sent by iFabbo for review #PerlierOnHSN
URL: http://bit.ly/GT2CdC

ingredient list for Perlier Imperial Honey Body Butter