Just a quick little post today to show you an outfit I wore to work recently. When I left the house in this outfit it was bright, sunny and warm outside but when I left work at 6pm it was raining, cold and gray or as we say in Scotland, dreich!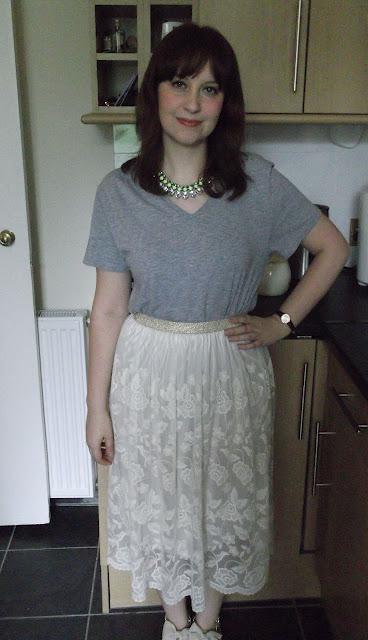 The t-shirt is form the Men's department at H&M and I've shown it to you before. The necklace is also from H&M but I actually bought it off Ebay. If you follow a lot of fashion blogs you're bound to have comes across this necklace already. It's a firm blogger favourite! A necklace like this one is a great way to buy into the neon trend if you're a little nervous about wearing super bright colours.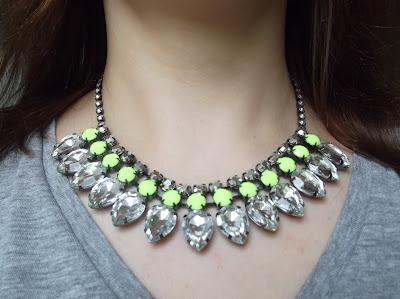 The skirt is from online store Olive Clothing. I love how the vintage look lace is paired with the modern, sparkly gold waistband.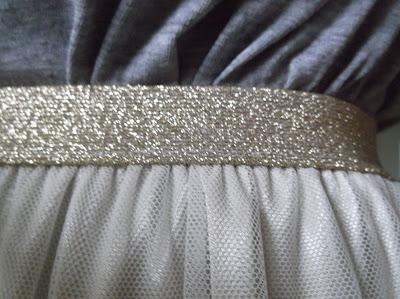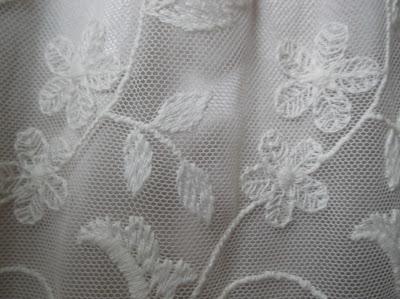 The sandals you've seen before but just incase you missed it they are from River Island. I bought them last summer but they must have been popular because they sold them again this summer!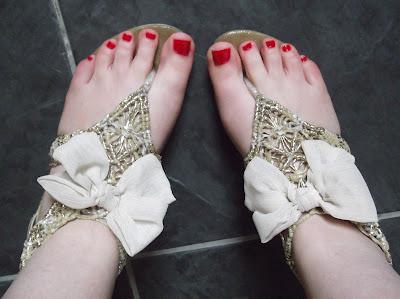 Happy Monday everyone!
Lisa x