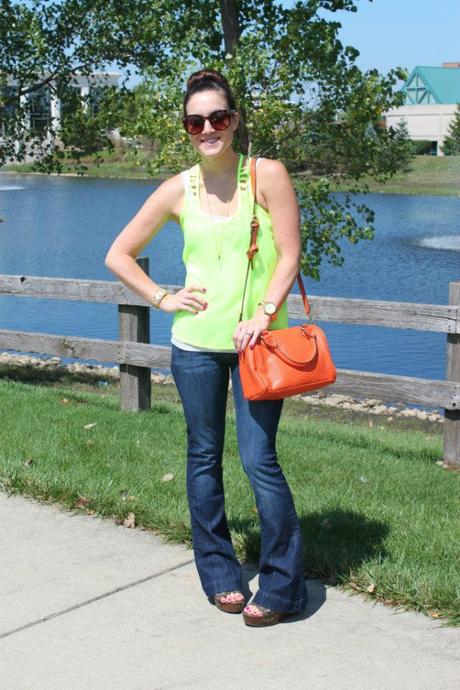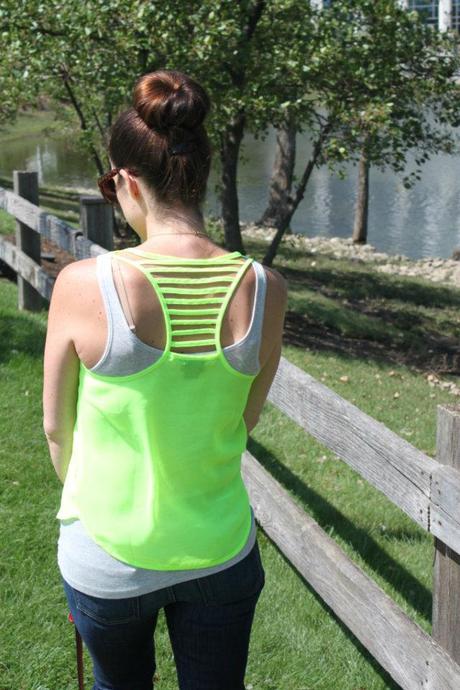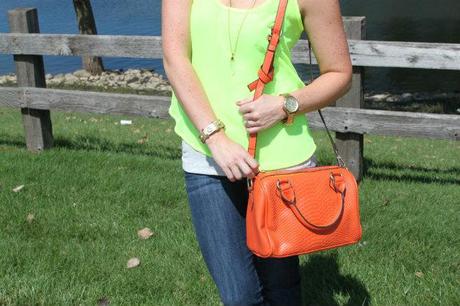 Neon Top: Dots, Tank top and Shoes: Forever 21, Jeans: 7 for all Mankind, Bag: C/O Oasap, Necklace: Oh, Poppy!, Watch: Fossil, Wrist Wrap: C/O Kristin Hassan, Sunnies: ASOS
I went and saw the new Batman with my hubby and this is what I wore.
I love the idea of mixing neon's with neutrals (previous posts doing so here and here).
I don't generally wear two shades of neon colors together (well not since the early 90's anyway) and I loved how it look when I was styling my outfit. What do you guys think? Fans of neon's or leave it in the 90's?