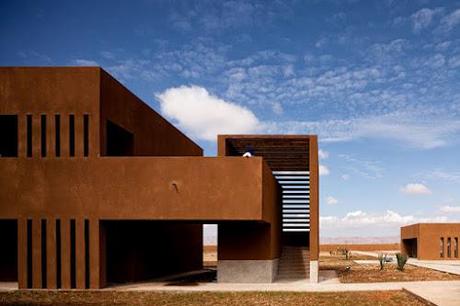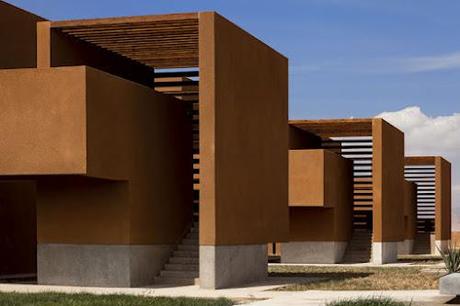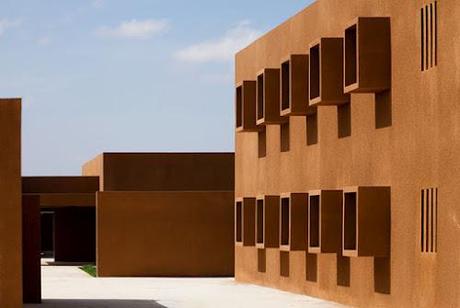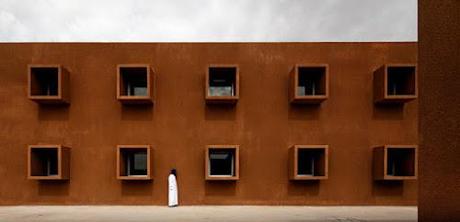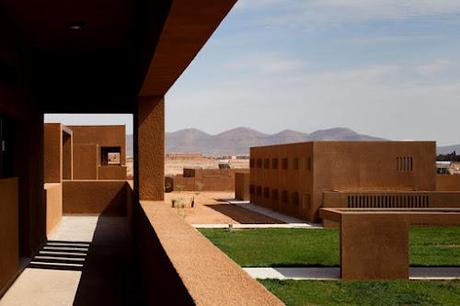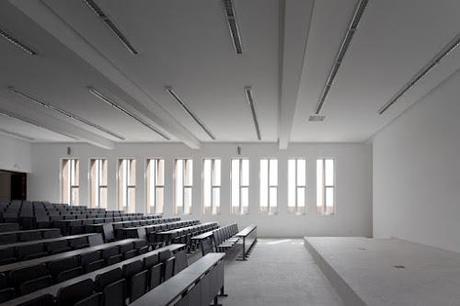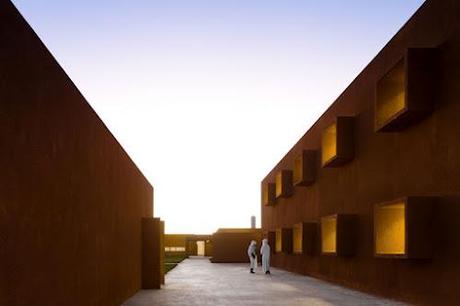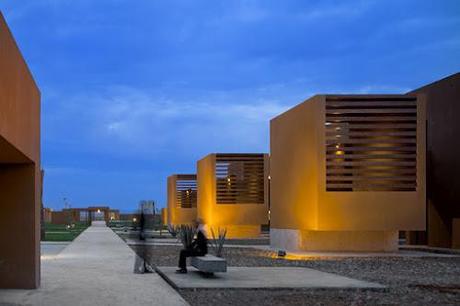 The Technology School of Guelmim in Morocco was designed architects Saad El Kabbaj, Driss Kettani & Mohamed Amine Siana. The programme consists of classrooms, workshops, laboratories and a library, as well as administrative spaces, teacher's offices and office staff housing - there is also an amphitheater for public gatherings.
The exterior palette draws from the land, utilizing a cladding technique symbolizing both the Moroccan earth and earthern building practices. The massive textured volume of the exterior is in contrast to the smooth white interior spaces. The spaces are brought together with indoor gardens that appear cut from the mass.
The protruding windows and brise soleils that appear carved from the facade show a clarity and understanding of the harsh climate.