Hi Readers/bloggers,
   Here are some photos of the outfit that I had on Friday night with the fiance' (Yes I recently just got engaged, photos of the proposal will be up this week) ;).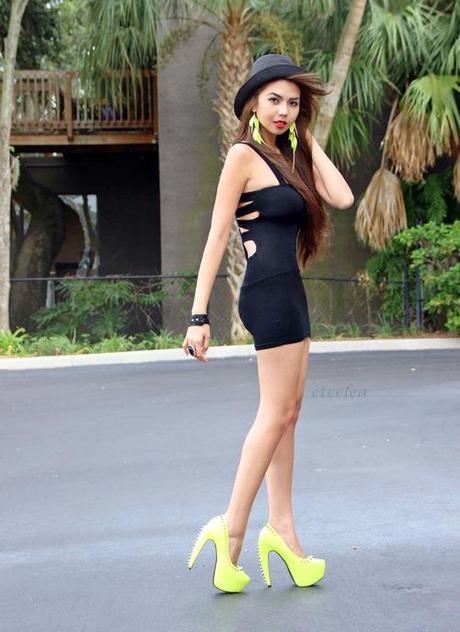 I wore the black cutout dress I got from a thrift store in Saint Louis 2 years ago, that only cost me $5. For a frugal girl like me I only buy pieces of clothing that cost $5 or less so when I see a fabulous item that's on that price range I will surely purchase it, no doubts necessary.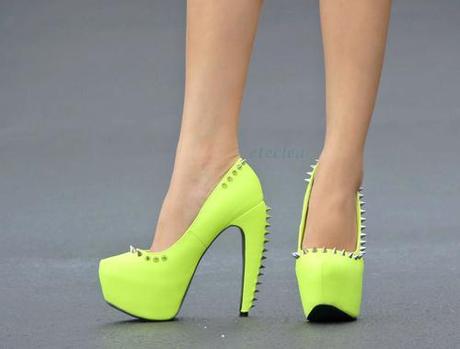 And Because the dress is all black I wanted a pop of color that will give an edgier look to the outfit, hence, the neon yellow spiked heels and the spike neon-gold earrings. ;)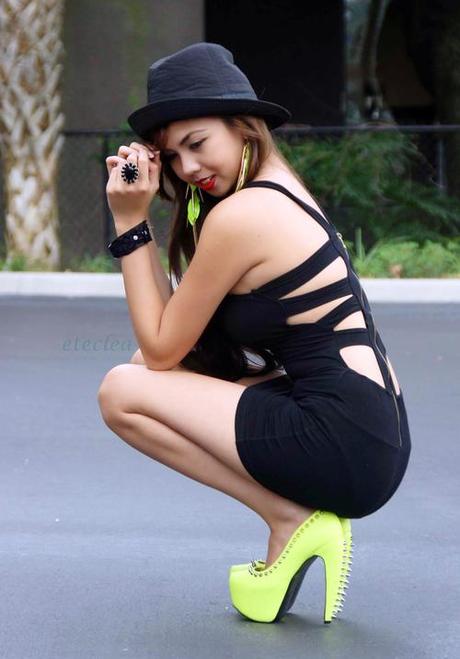 Here's a closeup of the Spike Gold-Neon earrings (I got them from Burlington Coat Factory for $4.99).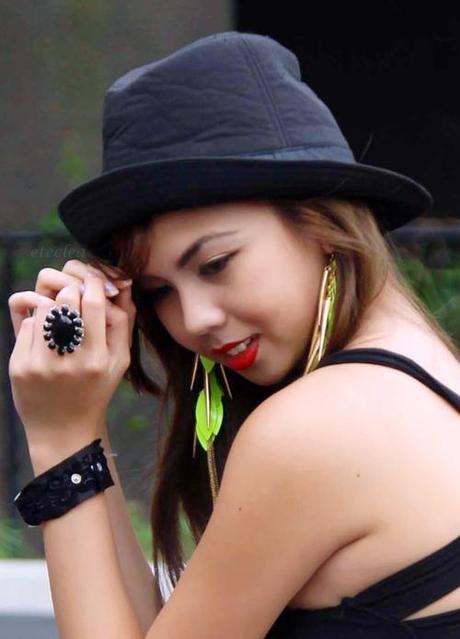 My black fabric-silver watch is from Aldo.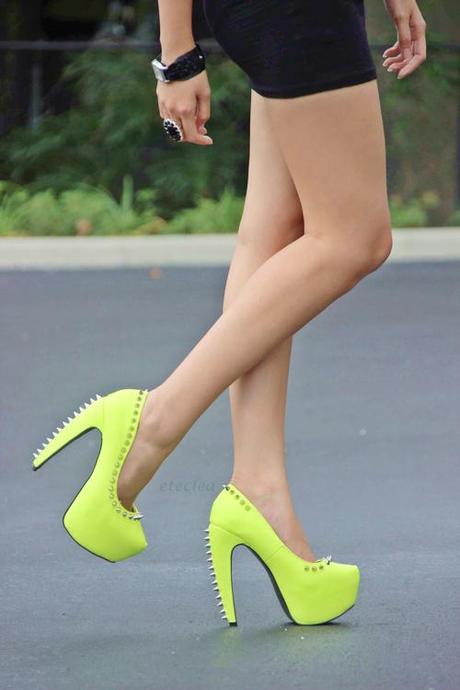 Love these heels I got from GJ, it kinda looked big in the front for me though because of my skinny feet :( but hey it is still comfortable! <3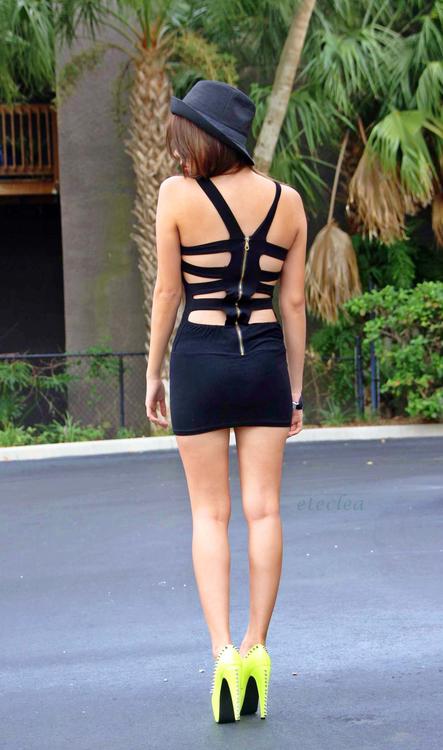 The back of the dress :)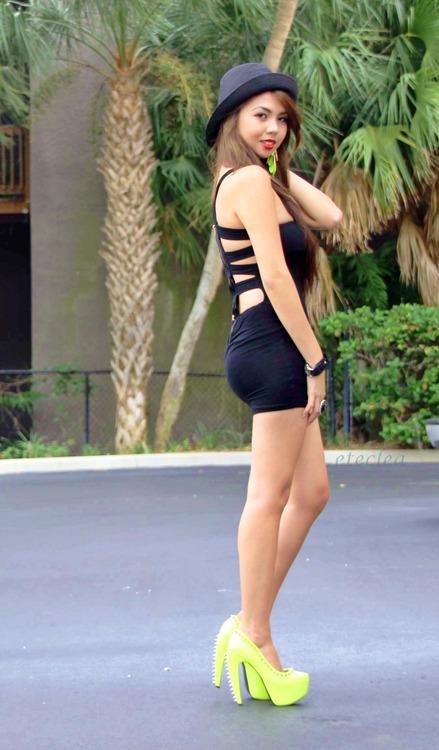 The night out was really fun! lots of dancing and drinking! what's a better way to welcome the weekend with a fun friday TGIF celebration. 
I hope y'all have a great weekend as much as I did,  until my next post!
xoxo,
Sai