With summer well & truly started here in London, it's not just the weather that is screaming sunshine, but with part one barely bedded in, we have been hit with the might of part two in Steve Pitron's phenomenal podcast production, "Summer 2012", this second installment having completely swept us off our feet with its fabulousness, meaning we simply had to follow suit with our own "part two" devotion, delving into the detail of this colossal composition which is sunshine & summer personified.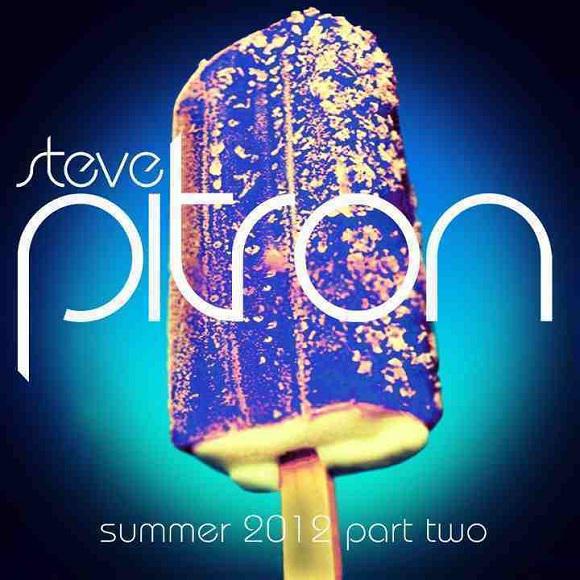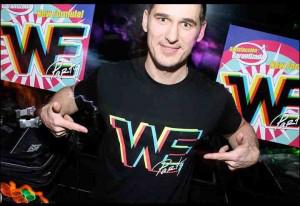 So, "Summer 2012 Part Two" is here and just as Steve stated in his promo text, we too have picked up in this feature where we left off with part one, our concluding comments then suggesting that the benchmark had been set very high for part two to at least match or even exceed the former, the question remaining, has this new & second installment achieved either? Well, let's leave that answer to the end and rather delve into the detail of this dance delectation, although before we do, we will let you into a little secret that we were very privileged to receive the first pressing of part two just over a week ago, this initial version quite close to the one that is out there now, but in his usual quest for perfection, Mr. Pitron has applied a few tweaks to what (in our opinion) was his best composition yet, this refreshed part two ever better & like part one, very reflective of the genre journey Steve has taken us on. Indeed, with the new additions to what was already Pitron perfection personified to us, Steve has elevated "Summer Part Two" to a spectacle pedestal status that we feel is unrivalled by any of his previous podcasts, part one included, twenty one towering tunes making for a delightful deluge of destruction, this word used affectionately to describe the effect that Pitron picks have on us.
Kicking off with "Loveground", Steve couldn't have chosen a better track to steer the podcast on its prolific course, a collection of tunes that, in his own words, "…features some of my biggest Beyond tracks from the last few months, along with some hot exclusives…" this opener one of a handful of additions that grip our emotions enthrallingly from the off, then rolling nicely into the funktastic "Right Before My Eyes", artists The Hoxton Whores, regular Pitron podcast inclusions. But as Steve also says, "Summer 2012 Part Two" also has an "…old skool flava about it & includes some great 2012 updates of much loved classics…", "People Hold On" a brilliant example, while further into the mix tracks "Show Me Love" & the Stonebridge mix of "Long Day" two other outstanding examples. But these come after a run of Pitron Beyond bests extraordinaire, not least the titanic "Titanium" in D.J. Enry remix form, along with the brilliant "Voyage", the even better "Lift Me Up" and one new Steve find, "Sotto" with its horn inclusions set to thrill the Beyond crowds beyond belief, while another new track to this revised part two triumph, Offer Nissam's "I'm In Love", which here is given the superb re-work treatment by Gurabear's boys, Nacho Chapado & Ivan Gomez, make for a first half of this 100 minute marvel that is difficult to better & is as close to a Pitron Beyond performance as we could ever wish for.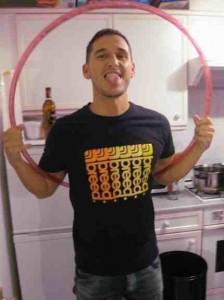 However, with the pace of this podcast already at octane fuel level, Steve keeps us delightfully deluged with destruction as more & more of the same blend of brilliant Beyond-eque beats & those old skool flava mixes fill our ears, the truly towering "I Heart You" a Peter Rauhofer remix masterpiece deployed by Mr Pitron to pulsating & emotionally erupting excellence effect, our pulses absolutely racing by now, although when the heart rendering & memory making "Lola's Theme" hits us we know we are in seventh house heaven once more, this 2012 re-make carefully drawing on elements of the original yet given the re-work a style of its own, amazing. But this colossal composition continues to thrill, more spectacular sounds sending us skyward, highlight tracks undoubtedly "Where Have You Been", "Body & Soul" and the until now identity hidden "Must Be The Feeling" a tune we had to refer to simply as "New Track 3" in our nibble size tweets from the beyond dancefloor, this Nero track having benefitted from the Funkagenda treatment & is the biggest sound statement for Beyond that we know. However the spectacular Steve Pitron "Summer 2012 Part Two" podcast story doesn't quite end at Nero, as with classic's both in original & remix form filling the final slots, it is down to two Pitron favorite artists to round off this majestic mix, Florence & the Machine & Serge Devant, the latter's track "Dice" still moving us to joyful tears every time we hear it.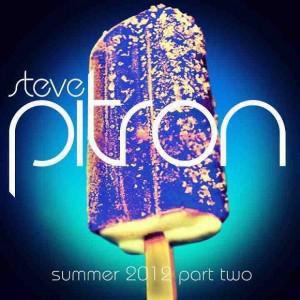 So, that's our journey through part two, leaving us to conclude on the second installment is Steve's 2012 series by answering that question we posed at the beginning of this feature by saying a resounding, yes, yes & yes, as not only has it at least matched part one, but, in our humble opinion, has way exceeded the former, in content & delivery, the mix between Beyond hard hitters & those classics remixed, pure house music heaven. Plus, as a compilation for the Summer, it is bursting with sunshine pure Steve style, and in terms of genre's he pretty much covers all bases, dance, uplifting, vocal, tech, progressive, euro beat, the lot really. Having been so hooked to  his "Jan 2012 Session", there was a question mark in our mind that Steve had it in him to deliver something more delightfully deluged with destruction, but in both parts of "Summer 2012" he has done just that, proving yet again that there is nothing quite like a Pitron perfected & pulsating podcast, plus with plans to join the two together in one massive mix, we are sure we will feel as though we have died & gone to heaven in his house music hands. (DISCO MATT)